Eric Bischoff Reacts To Impact Wrestling Reverting To TNA Branding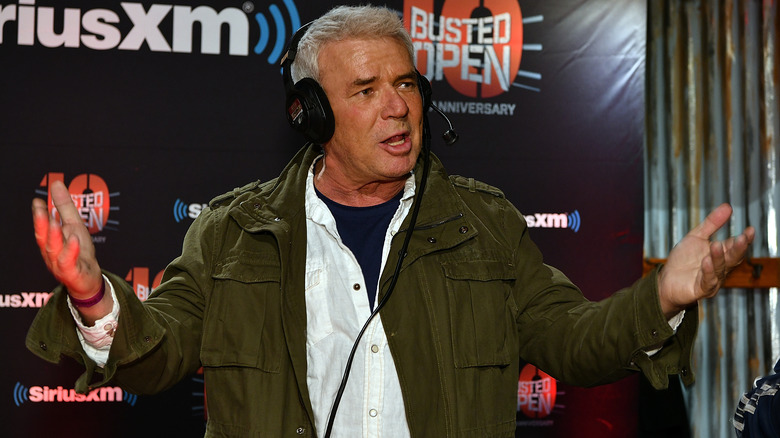 Slaven Vlasic/Getty Images
Come January, Impact Wrestling will be no more, and TNA Wrestling will rise again. However, some think that it might be too little, too late from the struggling promotion. One of those cautious voices is former Impact executive producer Eric Bischoff, who said that he understood the decision to rebrand, but isn't sure if it will have the effect that management hopes.
"There is an argument to be made, I'm not sure I buy into it 100% in this case, but an argument to be made about tapping into nostalgia," Bischoff said on "Strictly Business." 
The former WCW President thinks that Impact's audience has always been small enough that attracting some of the lapsed TNA fans could still lead to a lateral move as far as Impact's market share. The Hall of Famer believes that Impact will never be able to regain the novelty of its first ten years.
"I just don't think that TNA brand had enough value ever, so that bringing it back is going to have any kind of — no pun intended — impact," Bischoff said. "Unless the product changes and there's significant change in the presentation, it's just changing the name of the show and I don't think that's gonna matter one bit."
Bischoff thinks that not only is the TNA branding not going to bring enough attention to the brand, but it also is a liability to non-wrestling fans. "You can [say] 'it means Total Nonstop Action.' It means 't*ts and ass,' it was a Vince Russo idea," Bischoff warned. 
He believes Impact will have the same problem TNA had in the late 2000s when the company was desperate to combat the lurid inferences of the original acronym.