Nick Aldis Believes This D-Generation X Star Deserves More Credit For Being 'Cool'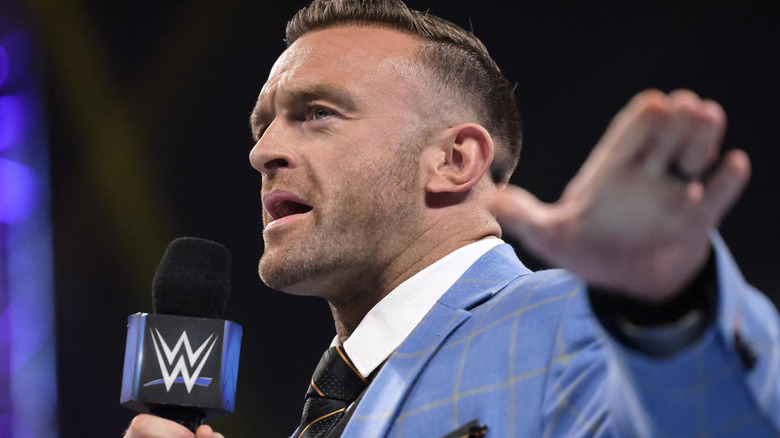 WWE
D-Generation X played a key part in the Attitude Era, with the group's rebellious attitude often leading to them creating a cool factor amongst fans around the world. Whether it was their "State of the Union" address, invading WCW, or their crotch chops, fans were drawn to them.
Triple H and Shawn Michaels were often given the major focus amongst audiences, but it was a different member of the group that "WWE SmackDown" General Manager Nick Aldis had more interest in.
"You know who in my school who was considered the coolest wrestler? X-Pac," Aldis told "After The Bell." "Everybody thought X-Pac was so cool, and if you think about it, he was because of the way he talks and his demeanor and everything. I never think that Sean Waltman really gets his flowers as far as how much of an impact he had on wrestling being cool."
X-Pac may not have been the leader of the group, but his decision to move from WCW back to WWE was certainly a big moment that provided him a spotlight at the time. However, someone who went the other way during the Monday Night Wars also had the cool factor in the eyes of Aldis, as he admitted that Bret Hart was his first hero. 
"I thought of Bret Hart like he's cool, and girls like him, and he's so slick, and he's the best, and I want to be like that. He was cool," Aldis said. "I remember sort of seeing Hogan and understanding that he was a huge star — and I don't mean this as a slight — but he didn't seem cool to me. Bret was cool."
If you use any quotes from this article, please credit "After The Bell" with a H/T to Wrestling Inc. for the transcription.