WWE Star Big E Opens Up About Imposter Syndrome & Mental Health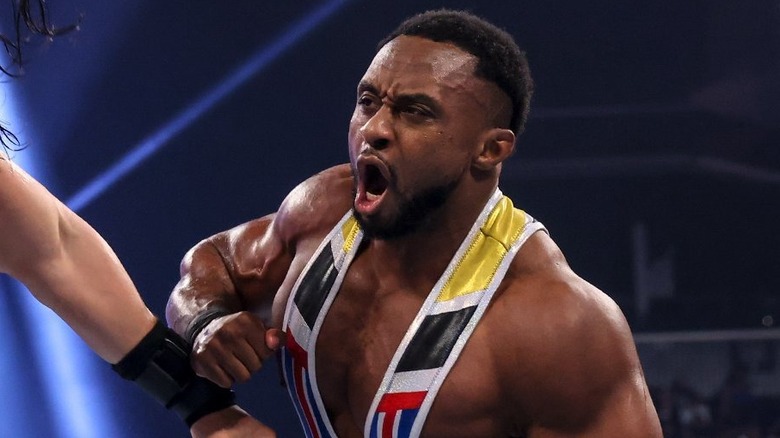 WWE
Finding success as a professional wrestler takes athleticism, charisma, perseverance, and confidence. However, that doesn't mean that many of today's stars don't struggle with their confidence at times, and WWE's Big E recently discussed the prevalence of imposter syndrome in show business while appearing on the "UnDrafted AllStarz Sports Show."
"I think most people that I meet ... in the entertainment industry just across the board all deal with this imposter syndrome," Big E said. "You feel like someone's going to expose you for being a fraud. ... I tell people who aren't always naturally brimming with confidence, 'Sometimes, you just gotta make the leap. Just make the jump.'"
The former WWE Champion relayed that he often doesn't expect himself to excel at something until he tries it and succeeds, and that kind of confidence is built up over time. Mental health was another topic of discussion, including some of the techniques Big E has used to ground himself in the wake of his 2022 neck injury.
"I will talk people's ears off about meditation," Big E stated. "For me, that has been the thing that has vastly changed my life."
While he acknowledged that it can be hard for some people to open up to the idea, the WWE star revealed that he uses an app to help him meditate for 10 or 12 minutes every day. That isn't his only coping mechanism, however.
"I had so many people in my circle who were supporting me," Big E continued, explaining some of the gestures he's received from friends and family members. "Thankfully, [with] the support system and meditation, honestly I had to tell people like — I was good. There was no point where I was spiraling or worrying because I had the people around. I had that support, and I focused on my mental health."
If you use any of the quotes in this article, please credit "UnDrafted AllStarz Sports Show" with a h/t to Wrestling Inc. for the transcription.