Jake The Snake Roberts Reacts To AEW Star Sting's Retirement Announcement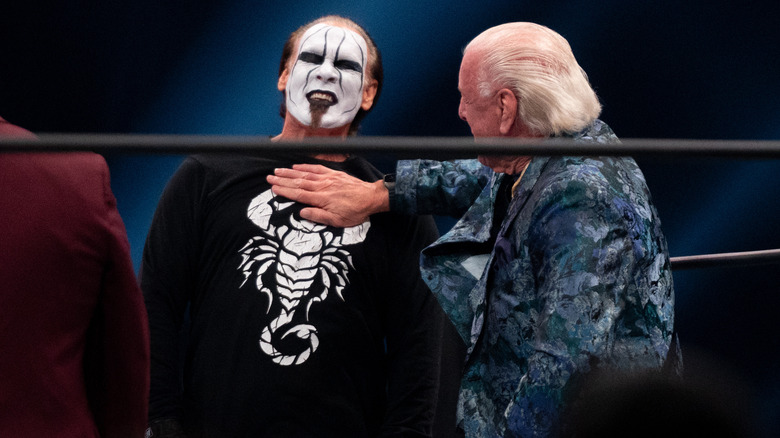 AEW
WWE Hall of Famer Jake "The Snake" Roberts has commented on Sting's retirement and revealed why he was concerned for him. 
Sting recently announced that he will be calling time on his career at AEW Revolution 2024, and Roberts has discussed why it may have been a tough decision for the pro wrestling legend.
"It's a hard moment, especially for him because he's doing so well and he's healthy as hell," Jake Roberts said on "The Snake Pit," recently. "You just don't want to stop. Tell you the truth, I was getting scared for him when he started going through tables and off ladders. It don't take much to break these old bones." Roberts saluted his fellow veteran for getting out before his body forced him out.
"You will be missed," Roberts said. The WWE Hall of Famer explained why Sting has managed to keep his appeal with fans. "The man is a mystery! People love mysteries. They want to figure you out," Roberts chuckled. "The paint will hide more than you know."
The date and location of Sting's final match have yet to be revealed, but the former TNA Champion will have a running buddy ahead of his retirement, as "Nature Boy" Ric Flair arrived in AEW last week, promising to ride with Sting all the way to Sting's retirement. A later report confirmed that Flair's appearance in AEW will not be a one-off. Sting said he initially considered retiring earlier, but having "The Nature Boy" in his corner has rejuvenated him, who is excited to go "balls to the wall" until Revolution 2024.