Jake 'The Snake' Roberts Says Veteran AEW Star Is One Of The Most Underrated Wrestlers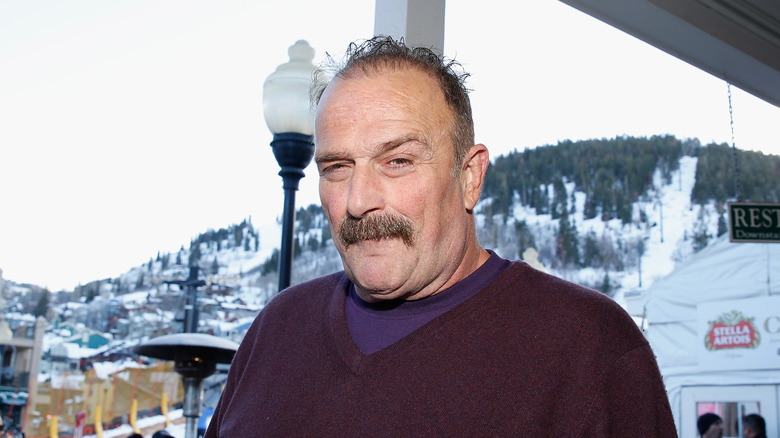 Rick Kern/Getty Images
Jake Roberts' time in AEW, working both onscreen as Lance Archer's manager and offscreen as a coach, has given him the opportunity to reconnect with several talents he worked with over the course of his legendary career. And one of those talents is none other than Dustin Rhodes, who Roberts wrestled in both WCW and WWE and who aldo finds himself in the dual role of on and offscreen performer.
On the latest episode of "The Snake Pit," Roberts and co-host Marcus DeAngelo rewatched one of Roberts' old matches with Rhodes during their WCW run. Roberts came away impressed upon viewing the bout again, which was no surprise given how highly he thinks of Rhodes.
"Dustin Rhodes is probably one of the most underrated wrestlers out there," Roberts said. "He can do it all; he's been doing it all for years. He gets right there close to the top, but never quite gets it all. And they miss the boat. Sometimes your best workers aren't the guys in the main event."
Roberts also believes that Rhodes is just as valuable in his coaching role, and seemed to indicate that Rhodes was a key figure in helping out with the AEW women's division, to the point he may be irreplaceable.
"He pretty much runs all the women's stuff," Roberts said. "That's just...he's done an incredible job, unbelievable job. It's just like his ringwork. Unbelievable, incredible. So what are you going to do? He's very fortunate to be in that spot, and there ain't nobody that's going to succeed him unless he wants to get out, 'cause those girls love him. They love him to death, man."
To quote this article, please credit "The Snake Pit" and provide an h/t to Wrestling Inc. for the transcription