WWE Talent Reportedly Prepped In Advance On How To Answer Potential CM Punk Questions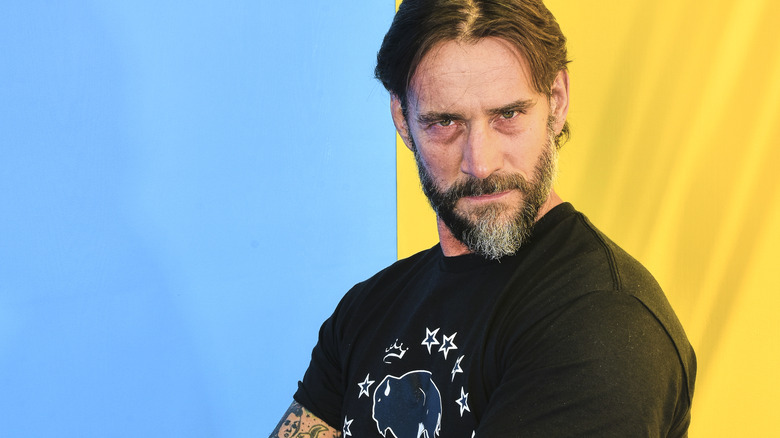 Irvin Rivera/Getty Images
CM Punk has been a constant topic of conversation since he was fired from AEW in September for a backstage altercation with "Jungle" Jack Perry and making Tony Khan fear for his life, but he did not come up at the post-WWE Fastlane press conference in October, much to the surprise of WWE.
Fightful Select is reporting that WWE had briefed talent on how to answer any questions regarding the rumors of Punk returning to WWE. According to the report, WWE Chief Content Officer Paul "Triple H" Levesque was also ready to answer questions about Punk that never came. The company line was reportedly to be that there is no animosity between Punk and WWE, and while WWE is open to Punk returning, there is no deal in place currently and neither side is in communication. According to Fightful, a WWE source recently answered a "firm no" to the question of Punk returning to the company.
Punk visited a taping of "WWE Raw" in April, during his hiatus from AEW, and was said to have met with people backstage, including Levesque, and his visit is said to have gone well. As WWE heads toward Survivor Series on November 25 in Rosemont, Illinois, it still appears that neither side is any closer to being in talks, despite the fact that Punk and WWE were reportedly possibly open to the idea back when Punk was still under contract with AEW, albeit on an indefinite suspension due to his behavior after the All Out press scrum and the locker room brawl that followed.