AEW's Paul Wight Opens Up About Waterboy Character, Captain Insano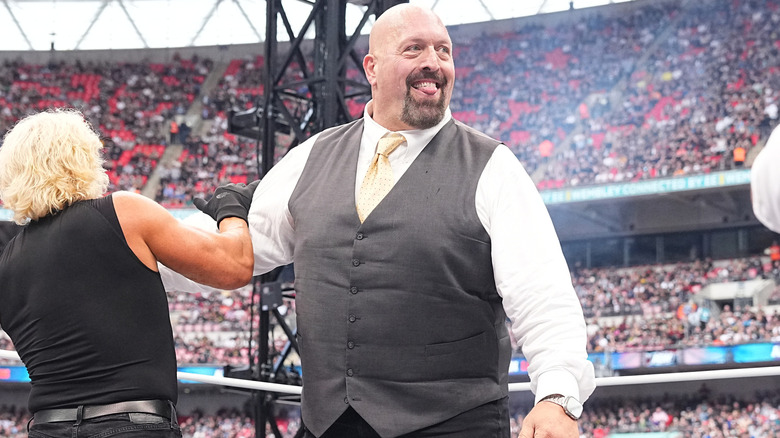 AEW
Shortly after Paul Wight made the move from WWE to AEW in early 2021, AEW moved to trademark the name Captain Insano – Wight's wrestling persona from the 1998 Adam Sandler comedy "The Waterboy." Things were quiet on the Captain Insano front until last year, when Wight made a cameo as the character on "AEW Dynamite." Despite Wight teasing that Captain Insano would be making a return, possibly at AEW All In over the summer, last year's "Dynamite" appearance was the last time anyone has seen the Insano persona.
Recently appearing on "Battleground Podcast," Wight shared that both fans and fellow pro wrestlers have tried talking him into bringing the character back, but it didn't happen until last year for various reasons. The former WWE star also dug into the details of Captain Insano's origin, revealing that he nearly didn't even attempt to land the role.
Though auditions were taking place in the same location as WCW tapings at the time, Wight decided not to audition when he heard "Hacksaw" Jim Duggan was going for the part. However, someone from the film's casting department saw Wight wrestle and asked him to come over and audition.
"I just went crazy," Wight said about the audition. "I honestly didn't even think I was going to get the part. I didn't even try to get it, which is so weird to think. And then when I showed up to do it, ... I read the script, did it in one take, and [they went], 'That's great! Thanks!' I went, 'I'm really good at this!'"
Working With Sandler And The Future Of Captain Insano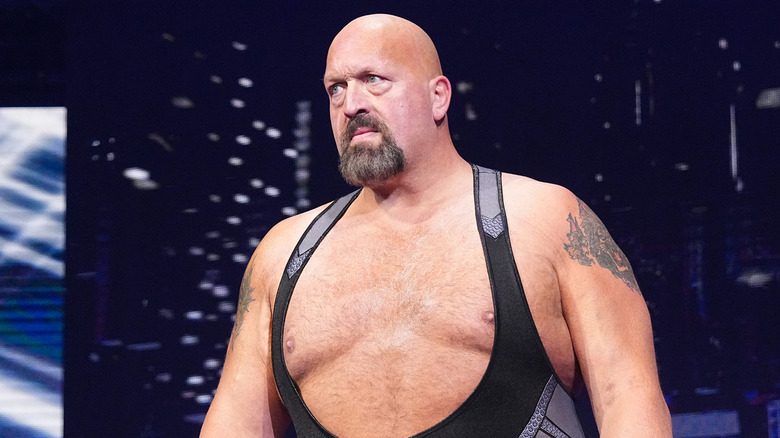 AEW
Though Wight only spent a short time filming his cameo in "The Waterboy," it would result in a lengthy friendship with Sandler. Wight described what it was like bumping into the comedian in public.
"I would run into Adam Sandler at Super Bowl events here and there, and he would always be with his family," Wight continued. "Adam used to introduce me to everyone, [and his mother] would hold my hand and she would [say], 'This is Adam's big friend, Paul. He's a pro wrestler.'"
As for the future of the Captain Insano character, Wight is ready to bring it back. After spending so many years in WWE, the veteran stated that he was ready to try something a little bit different.
"Let's be honest — Paul Wight is kind of cool, but it's not — it doesn't have the 'oomph,'" Wight said. The AEW star stated that Tony Khan asked if Wight would be interested in reviving the Insano character, with Wight replying that he'd be interested if he had ownership of the rights. Khan made the deal happen, and Wight is now ready to bring Insano to the forefront.
"I can do comic books," Wight said. "I could probably do an animated TV show. ... [Tony Khan] just put that in my hand like, 'Here you go, bud. Thanks for coming to AEW.' ... And now we're having fun getting it together and figuring out what we're going to do with it."