Sami Zayn Earns Singles Win In Front Of Saudi Crowd On WWE Crown Jewel Kickoff Show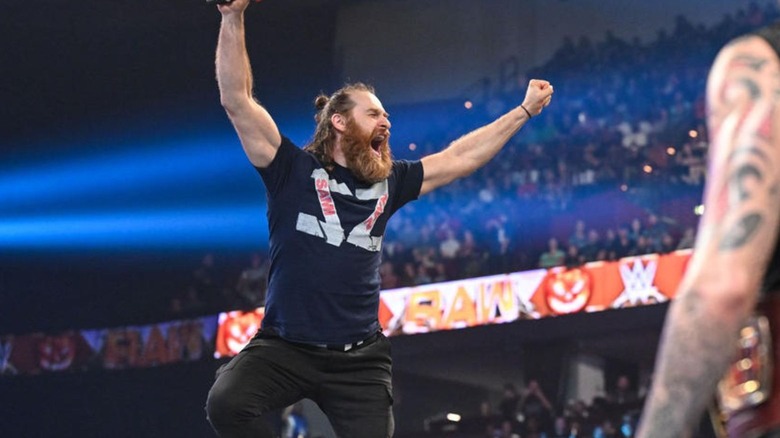 WWE
In the return of matches on premium live event "Kickoff" shows, Sami Zayn picked up a victory over JD McDonagh ahead of WWE Crown Jewel in Saudi Arabia. Zayn faced off against the Judgment Day on Monday, telling the stable, of which McDonagh is fighting to become a part of, that he's tired of them. The matchup between Zayn and McDonagh was set up on the episode of "WWE Raw" following a match that ended in a no contest where Zayn took on Damian Priest.
Zayn milked the extremely hot crowd at the start of the match, waiting a minute before coming out and making his way down to the ring. This is only Zayn's second televised show in Saudi Arabia. Zayn, who is of Syrian descent, made his first trip to an event televised from Saudi Arabia (WWE Night of Champions) in May, following the resumption of diplomatic relations between the Kingdom and Syria.
McDonagh made his way down to the ring but was not accompanied by any of the Judgment Day's members. When the bell rang, it was a back-and-forth between the two competitors, with plenty of dropkicks and clotheslines. Zayn ended the match with a Helluva Kick followed by the Blue Thunderbomb, pinning McDonagh for the three count. After telling the stable he would keep fighting them until they were all defeated, it remains to be seen whether this feud will continue on through to WWE Survivor Series.