Why Corey Graves Would Welcome CM Punk Back To WWE, Despite Past Heat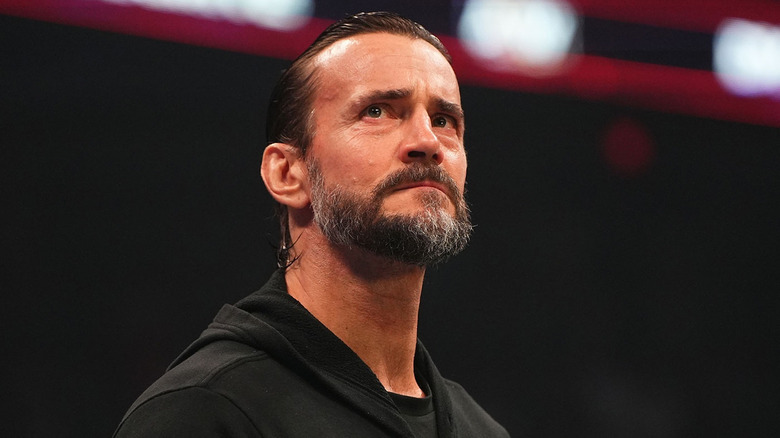 AEW
With WWE hosting Survivor Series in Chicago later this month, speculation regarding the possible return of CM Punk continues to simmer. WWE President Nick Khan previously stated that the company has nothing but respect for the former WWE Champion, but as of last month, there were reportedly no talks between the two sides about a potential return. During a recent appearance on "The Kurt Angle Show," "WWE SmackDown" commentator Corey Graves offered up his take on CM Punk possibly being brought back to WWE. 
"Punk was always great to me when I was coming up. We were really, really, really close. Remember I told the story at the beginning of the show about how I missed my son being born? Punk was in Pittsburgh at the time and was actually the first guy who held my son after he was born. We were tight," Graves said. "Fast forward a few years, I don't really know what happened. We sort of fell out for one reason or another. I said some disparaging things in a very public, unprofessional manner. We haven't spoken since prior to then."
Despite their strained personal relationship, Graves attests that he has grown past that, and is now in a different position in his life compared to the timeframe that their friendship fractured. As such, Graves noted that he would welcome back "The Second City Saint" to the company, greeting him with a professional handshake. 
"If it's right for business, who am I to say no? I'm a pro at the end of the day," Graves said. "I would happily do whatever is needed. I would shake the man's hand and move on and see what life holds."
If you use quotes in this article, please credit "The Kurt Angle Show" and provide an h/t to the Wrestling Observer for the transcription.