Bully Ray Goes Off On Wrestling 'Know-It-Alls' Who Know Nothing After WWE Crown Jewel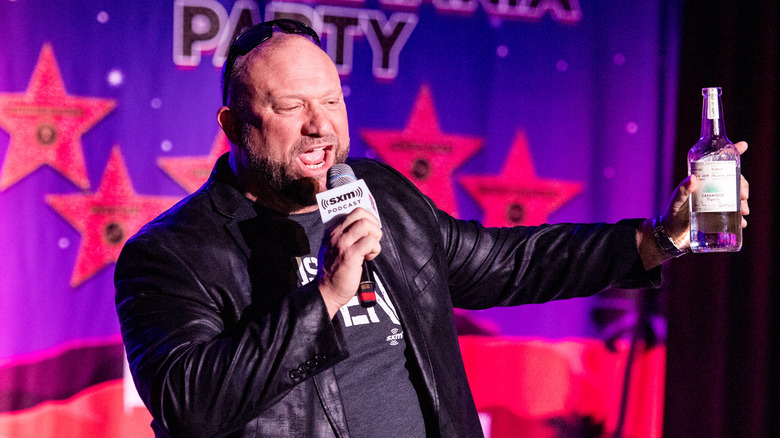 Timothy Norris/Getty Images
WWE Hall of Famer Bully Ray has vented his frustration with fans complaining about Roman Reigns's title reign after Crown Jewel, while he also has some criticism as to how WWE has handled his reign. Reigns retained the Undisputed WWE Universal Championship on Saturday at Crown Jewel once again, thanks to the help of outside forces.
"It's amazing how many 'know-it-alls' know nothing at all," Bully said on the latest "Busted Open Radio. "Here's the deal, there are a lot of people pissed off about Roman Reigns and the number of times he defends his championship, but we know he's an attraction that the WWE is trying to keep special and is also trying to keep safe because the bigger picture is Cody and 'Mania."
Bully believes WWE will not put Reigns in situations where there's a possibility that he's going to get injured or hurt in any way. "Bubble wrap," Mark Henry chimed in.
"Correct," Bully replied. "He's insulated, like the Pope, like the President. People would stop complaining if Crown Jewel would've been a different style of Roman match, maybe a better style of Roman match. Something different than the cookie-cutter Roman match." 
Bully believes that people have become tired of Reigns always winning through some kind of interference as "The Tribal Chief" has begun to treat the top babyfaces in WWE as interchangeable parts, despite the fact that fans believe in these babyfaces.
"I understand that it works," Bully admitted. "Kiss [the rock and roll band] puts on the same show every night." The WWE Hall of Famer thinks that WWE using Roman so little, only to then have him seemingly repeat the same beats over and over, is undercutting whatever work they are doing to protect his star power.