Backstage News On Internal WWE Reaction To NXT TV Deal, Whether The Product Will Change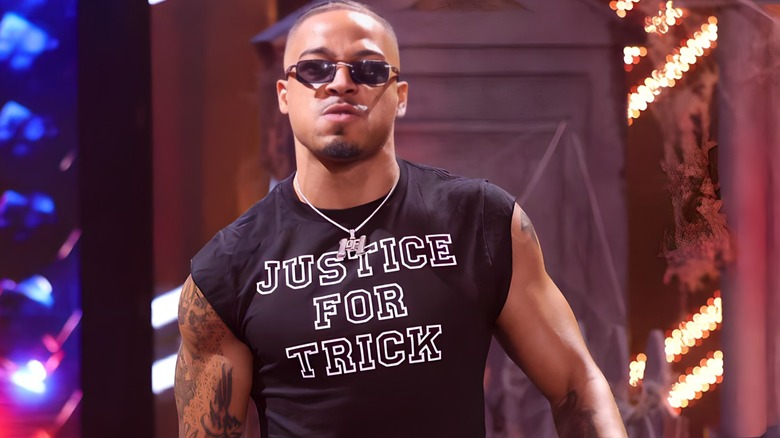 WWE
On Tuesday, WWE announced that for the first time ever, "WWE NXT" will be airing on a broadcast television network — The CW — starting in October 2024. Now, Fightful Select has shared some backstage details regarding this new deal.
Fightful was reportedly told that the deal between WWE and the CW Network had been discussed for several months, even before the reports about The CW being the new home for NWA's weekly program, "NWA Powerrr" and a reality TV show related to NWA owner Billy Corgan. Not surprisingly, Fightful's sources in the NWA were shocked about the announcement, with one talent telling Fightful that they were "blindsided" by the news.
WWE, on the other hand, is reportedly thrilled. Besides potentially widening audience for "NXT" due to the move to broadcast TV, the deal was also said to be appealing to WWE due to a hefty rights fee increase. In a TKO earnings call, also on Tuesday, the increase was said to be 70%, but a WWE source told Fightful that they believe it's closer to a 200 percent increase. A report from Deadline indicates the new deal is worth twice as much as the current one, which is $15 million per year; Pro Wrestling Insider, who broke the news prior to WWE's announcement, claims the internal belief is the CW deal is in the neighborhood of $35-37 million per year.
Fightful spoke to sources within WWE who claim the format of "NXT" is expected to remain similar, meaning as of now, it will still be airing on Tuesdays, and PWI's report says the same. WWE was said to have been very happy with the current "NXT" product and recent positive showings in the ratings. WWE has also been in the process of speaking to other networks to find a new place "WWE Raw," currently the only WWE show that hasn't yet found a new home, as "WWE SmackDown" is set to move to the USA Network next year.