Matt Cardona On Who's To Blame For WWE Run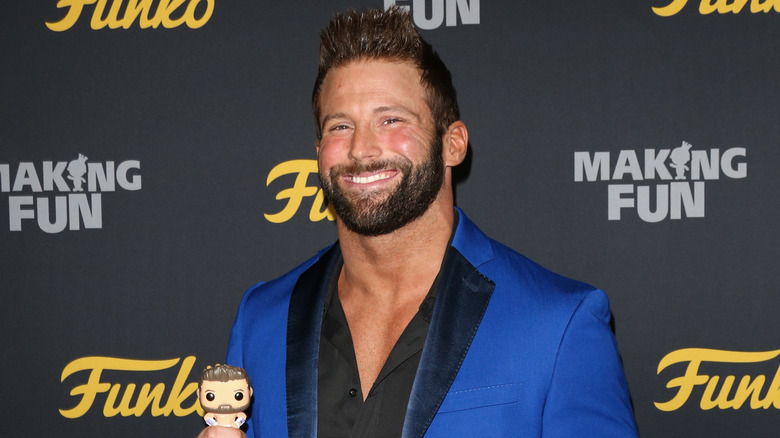 Paul Archuleta/Getty Images
Matt Cardona, formerly known as Zack Ryder in WWE, has shouldered all the blame for his WWE run and has refrained from criticizing the way he was utilized.
Cardona, in his recent appearance in AEW star Swerve Strickland's "Swerve City Podcast," has accepted responsibility for his run in WWE and feels he should've been more proactive and asked WWE management to push him.
"All the blame of that situation is on myself," admitted Cardona. "I never want to be someone who [says], 'They held me down.' Or, 'They buried' ... I never wanted to be that guy. When I look back, could I have gone to Vince McMahon and said, 'Hey Vince, like I'm one of the top merch sellers, I'm busting my ass, I'm over as f***. Why is this happening?' I could have. But I didn't."
He argues that, contrary to the opinion held by many people about his WWE stint, he wasn't buried in the promotion and believes he should have questioned WWE management about being placed lower on the card, given his consistent hard work. Cardona's popularity went through the roof in 2011 in WWE thanks to the web series he created on YouTube, which also helped him enter the top 10 of the merchandise sales in the company.
Cardona, who was released by WWE in 2020, has dominated the indie wrestling scene, while also making appearances in a number of other promotions like AEW, Impact Wrestling, NWA, and MLW, to name a few. The former WWE Intercontinental Champion hasn't ruled out a return to WWE but feels that if he were to return to his old stomping grounds, he wouldn't want to be just another name on the card. He has also seemingly rejected the prospect of returning to the Zack Ryder character if he does make a return to WWE.