WWE's Tyson Kidd Explains Why He Won't Wrestle Again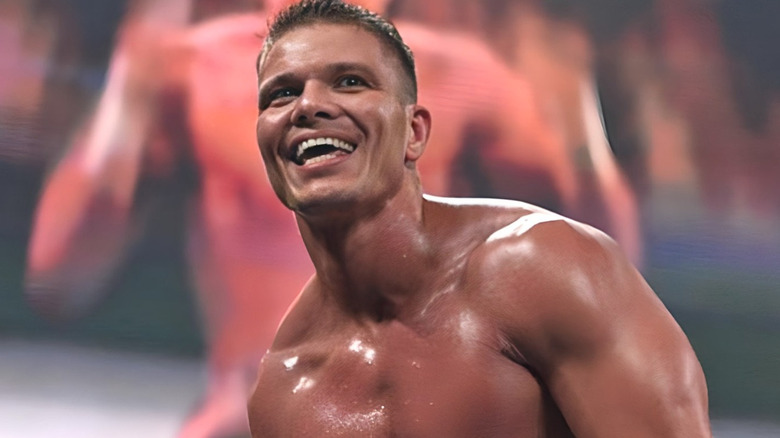 WWE
After suffering a career-ending neck injury in 2015, TJ Wilson (fka Tyson Kidd) was informed of the very serious implications that his type of injury brought forth, which included a high probability of death or permanent paralysis. While Wilson defied the odds and survived his injury, he strongly believes his days as an in-ring performer are behind him now. Speaking on "Insight With Chris Van Vliet," Wilson explained why he doesn't envision himself fully wrestling again.
"I know they say 'never say never,' but I've said 'never' for the last eight years," Wilson said. "The truth is, I can do probably some things. I can do like 99% of the move, I just can't do the actual bump. I'm sure maybe I could take a couple, but at what cost? I haven't taken one, so there's no point to me. I am very fortunate, I really enjoy my work as a producer. If I didn't, and if I didn't have that outlet, I could understand why I would try to venture out and maybe try taking a bump and see how that felt and kind of go from there. But I'm very I'm very blessed, and luckily, I don't have to go down that avenue so I don't think I'm going to, well not I don't think, I know I'm not going to go down that avenue."
Wilson's sentiments echo those recently shared by his wife, Natalya, who reminded fans that Wilson's injury occurred in an extremely vulnerable portion of his neck, warranting doctors to fuse his C1 and C2 vertebrae. Given the nature of Wilson's injury, which was a rupture of the ligament holding his C2, the survival rate was five percent. Of the five percent who do survive, though, 99% of them end up paralyzed, making Wilson's case a miraculous anomaly.
If you use quotes in this article, please credit "Insight With Chris Van Vliet" and provide an h/t to Wrestling Inc. for the transcription.