Maven Says Former WWE Star Got Mad For Not Hitting Him Hard Enough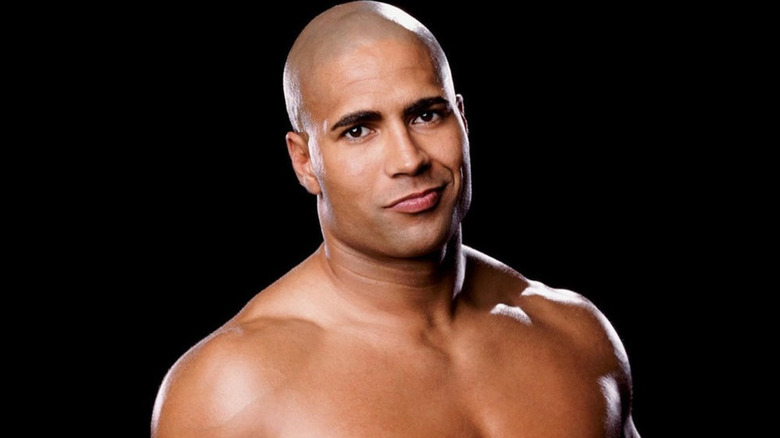 WWE
Following his victory in season one of "WWE Tough Enough," Maven was officially brought aboard to WWE. As Maven then continued his training inside the ring, he also had the added task of acquainting himself with the WWE locker room. During a recent episode of "The Hall of Fame" podcast, the inaugural "Tough Enough" co-winner recalled the process of navigating the backstage landscape of WWE, which included an initiation of sorts from veteran wrestler Bob Holly.
"Bob [Holly] gets the title of being a 'bully' sometimes. That could not be further from the truth," Maven said. "Bob makes you earn your spot, and in that business, if you don't earn your spot, then you need to be doing something else. Bob makes you earn that, and I can appreciate that. I would say, once I was on a full house show schedule, I think I did three weeks, day after day, with Bob. The maddest he ever got at me was for not hitting him hard enough. But at the end of my run with Bob, I had earned Bob's respect, which, to this day, now Bob and I are great. It was almost kind of like a rite a passage. Once I got it passed that I earned Bob's respect, it was kind of like, 'Alright, you belong here, now it's just time to learn how to wrestle.'"
Other than his tenure on "Tough Enough," Maven signed to WWE with virtually no prior wrestling experience. This aspect of his arrival initially made it challenging for Maven to prove that he deserved to be in the locker room. Through his persistence, though, Maven eventually earned a nod of approval from Bob Holly, and several of his colleagues. 
If you use quotes in this article, please credit "The Hall of Fame" and provide an h/t to Wrestling Inc. for the transcription.