Why Eric Bischoff Says Billy Corgan's NWA Was Never Getting A Wrestling Show On The CW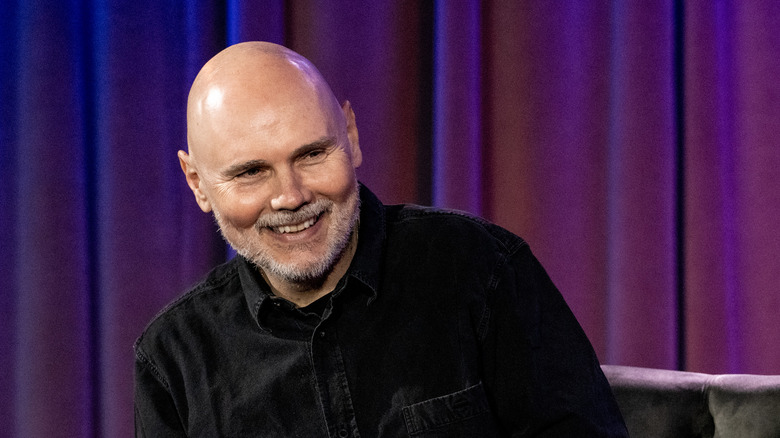 Timothy Norris/Getty Images
It's broadcast rights negotiation period across pro wrestling right now, with some major moves being made under the WWE umbrella and AEW planning their long-term future at the same time. One company that looked set to find themselves a new home was Billy Corgan's NWA, with reports surfacing in recent weeks that The CW had emerged as a potential network interested in televising the product. 
Unfortunately, any semblance of that deal has seemingly fallen by the wayside, with news breaking last week that "WWE NXT" would be headed to the station next year. Hall of Famer Eric Bischoff said in the latest edition of the "83 Weeks" podcast that there was never any chance of NWA landing the deal. 
"It's funky as hell ... the whole Corgan moving NWA to The CW, according to [PWInsider reporter] Mike Johnson, was never a conversation, it was never in play," he said. "There was not a negotiation, there was not a deal pending – it's a figment of the internet wrestling community's imagination. As far as Billy teasing a top 20 network ... I don't know him well enough to read him, but I'm throwing a flag on that. I'm taking shots at this bulls*** cloudy and murky promotion ... I guess it's Billy's way of proving there is still a pulse."
Bischoff also claimed that the potential CW show would have been based around Corgan's life, with The Smashing Pumpkins singer carving out a lengthy career in the entertainment industry for many decades. He also denied the notion that a recent cocaine spot on an NWA show cost them a potential broadcast contract. 
At this stage, NWA looks set to remain without a television deal. "NXT" will move on from the USA Network in late 2024, while the rights for "WWE Raw" remain up in the air.