WWE To Partner With Major College Football Conference For 2023 Championship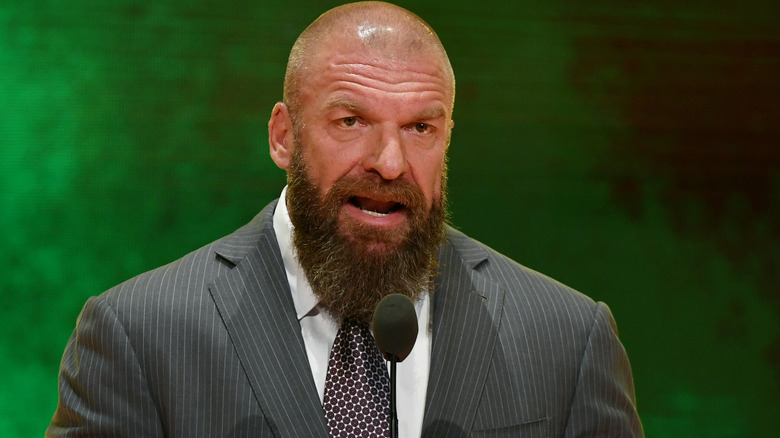 Ethan Miller/Getty Images
In the dying days of cable TV, WWE and College Football are often rivals, fighting for market share in the live event market, but on December 2, WWE will play a part in presenting one of college football's preeminent games.
In a press release, WWE announced that it would be sponsoring this year's Dr. Pepper Big 12 Championship Game, set to be held in AT&T Stadium in Arlington, TX. Not only will there be a special WWE Big 12 logo used throughout the game and arena, but there will also be an exclusive merchandise line produced for both the game and to be sold online. WWE is also making a special Big 12 Championship edition of the WWE Championship. WWE Superstars will also be involved in pre-game activities, as well as the coin toss. As it stands, the NCAA has yet to rule on which two teams will be facing each other in said Big 12 Championship Game.
WWE has made great strides with professional football this year, previously launching a partnership with the NFL that saw the creation of NFL team-branded WWE Championship belts. WWE also had a merchandising partnership with Major League Baseball in 2021. The two deals are seemingly extensions of WWE's yearly practice of providing promotional title belts to sports teams that win each league's major championship. The news is the first major sponsorship deal that WWE has announced since merging with UFC in September, forming the new TKO Group Holdings under UFC parent company Endeavor.