Adam Copeland Opens Up About The 'Freedom' He Experiences In AEW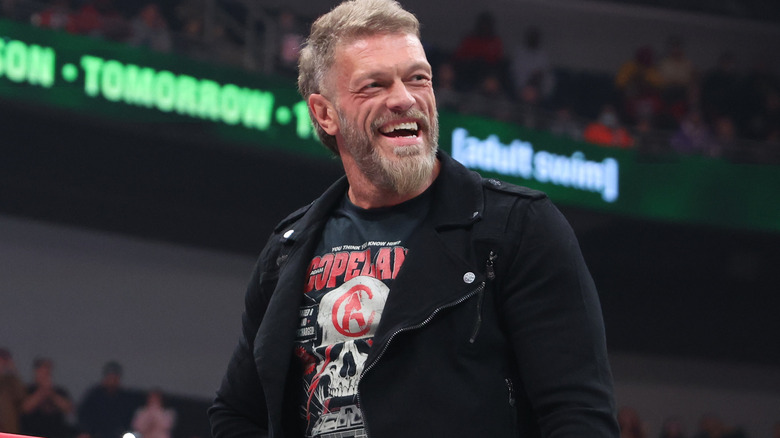 AEW
Following the expiration of his WWE contract, Adam "Edge" Copeland signed to AEW with the intention of reuniting with his long-time friend Christian Cage. Copeland was also keen on giving himself a fresh crop of opponents, and storylines, to work with. During a recent interview with The New York Post, Copeland provided an assessment of his experience so far, including the wider leash of freedom he's received in the AEW creative department.
"What I've noticed is the creative process and some of the freedom that comes along with that and I think that's been really fun," Copeland said. "Not that I haven't had creative freedom, I've been very lucky in that regard over the years. But it's different when there are not shareholders and it's different when there is a different structure in that regard."
When asked what he hopes to do with this enhanced sense of freedom, Copeland stated his ambition to tell more stories in the ring while also continuing to have more input into the process of creating the stories themselves. "To be able to have more of a voice in that regard is exciting," Copeland said. "That's not to say that I didn't have that to a degree. Twenty-five years in a place (WWE), you are gonna have that trust and all of those things, but I also understood it's a different animal. There's more to answer to. With this, it feels like maybe just a few more chances taken in order to see what is gonna stick to the wall. Sometimes some isn't gonna stick. It's exciting to see what does."
Right now, Copeland finds himself entangled in an on-screen program against Christian Cage. Behind the scenes, though, the two are working together to help carve out the program's next moves.