Eric Bischoff Explains Why WWE's Big 12 Business Partnership Is A 'Great Thing For Everybody'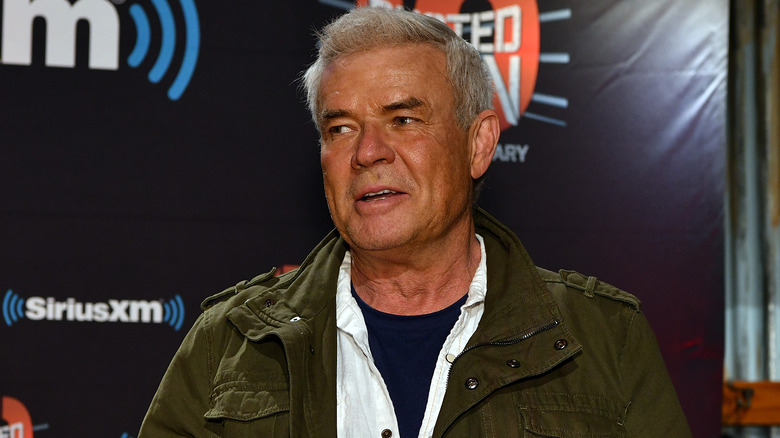 Slaven Vlasic/Getty Images
WWE has announced it will be sponsoring this year's Dr. Pepper Big 12 Championship Game, and on "Strictly Business," Eric Bischoff was nothing but pleased with the news. "It's pretty obvious, as of late, that we're seeing so many things outside of the typical WWE business strategies," Bischoff said. We're talking about live events now over in Paris, we're looking at this Big 12 relationship. I think it obviously speaks to a change in vision ... and I would presume that's Nick Khan with his deep ties in the world of sports and entertainment and I think more than anything a thorough knowledge of a world of opportunity that perhaps wasn't viewed the same previously." Bischoff says that WWE has changed priorities regarding promotional and business strategies. 
"These are all really great signs for the health and stability of the industry," Bischoff explained, noting that professional wrestling has managed to go from live events to TV to cable TV to streaming and digital distribution fairly fluidly. Bischoff thinks that the developments will provide WWE with a level of business stability that will not only help WWE, but also the industry.
"It's a great thing for everybody," Bischoff explained. "Very few businesses are willing to be the first to do something, but when they do, there's a whole bunch of people lined up to do something similar." WWE has not only been running international shows and doing more to sponsor events outside of wrestling, but has also taken a new strategy when it comes to implementing its own advertisers, as seen by the recent Survivor Series vote that was sponsored by Ruffles, or the Mountain Dew Pitch Black Match that took place at the Royal Rumble.