Edge Gives Update On His Relationship With AEW's Christian Cage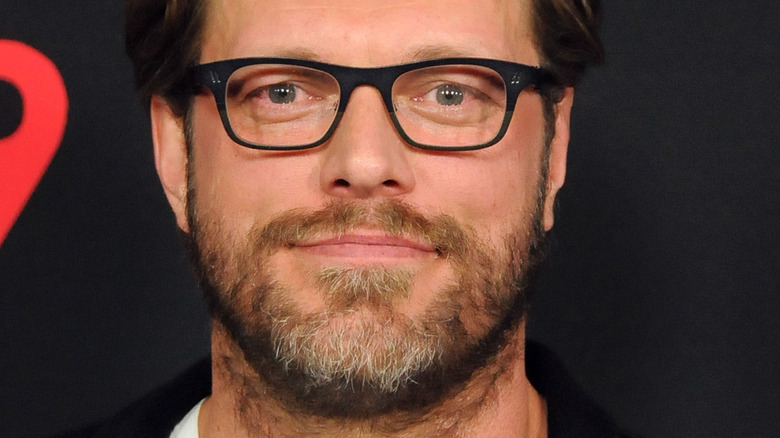 Barry King/Getty Images
There are few friendships in professional wrestling as well-documented as the friendship between WWE's Edge and AEW's Christian Cage. The former seven-time WWF World Tag Team Champions have remained synonymous with one another for nearly three decades and are still considered by many to be one of the greatest duos in WWE history. And now, following their forced retirements and subsequent returns to in-ring competition, Edge and Christian are both experiencing their own career renaissances as members of the two top wrestling companies in the world.
In a recent interview with Bleacher Report, Edge gave fans an update on his friendship with Cage, which he says is still going strong. "We're both having a blast, man," Edge stated. Though their podcast series "E&C Pod of Awesomeness" ended in 2019, both men still talk regularly and are happy for each other's successes. Edge continued, "I just talked to him today and the fact that we're both back doing this when we were never supposed to, and feel like we're contributing too, that's huge for us because we take pride in what we do."
Will we ever see Edge and Christian Cage reunite?
Ever since Cage's 2021 in-ring return at the WWE Royal Rumble saw him and Edge compete in the same match for the first time in over a decade, people have been clamoring for another reunion of the former partners. However, Cage's recent remarks that he plans on staying with AEW for the remainder of his career have made many fans question whether or not that day will ever come. On top of that, both men appear to be happy remaining where they are, even if it means staying separated as they head into the final years of their careers.
While Cage has been tight-lipped about any possible plans to retire, when the subject of retirement arose in Edge's Bleacher Report interview, the "Rated-R Superstar" said that he recognizes he doesn't have much time left as an in-ring competitor. "I am enjoying and soaking in every moment with the complete realization that it's going to end soon," Edge concluded, "I know the end is in sight and I can see it, and because of that, it makes me enjoy it more."