Booker T Weighs In On How He Would Bring Sasha Banks And Naomi Back To WWE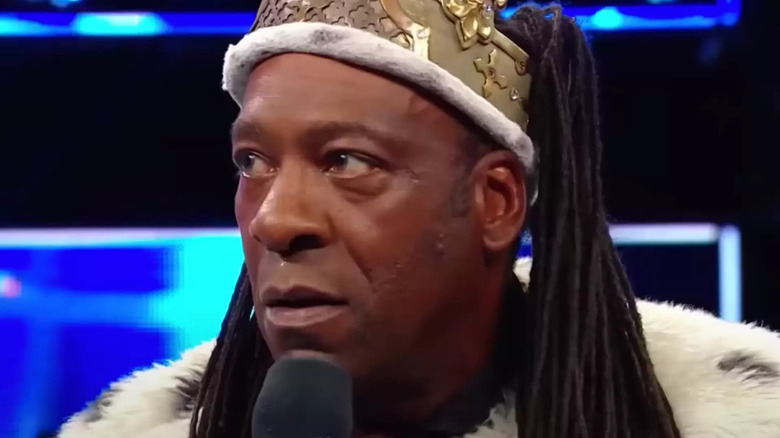 WWE
Many are expecting Sasha Banks and Naomi to return to WWE TV any day now, but WWE Hall of Famer Booker T isn't exactly sold on them going back to the tag team division.
"Maybe not even as a tag team, period," Booker said on his "Hall of Fame" podcast. "Just think about it, those two wasn't actually really a tag team. They were just actually tag team champions. I think the tag team titles were up in the air, it was a tournament, and these two got the nod."
Booker went on to say that he doesn't believe the goal with Banks and Naomi is to dwell on their work as a team, but instead to come up with something fresh and move forward. He also isn't sure that a return to the tag team division for Banks and Naomi would be organic. The former WWE Women's Tag Team Champions walked out of the company during the May 16 episode of "WWE Raw," and Booker believes WWE would be wise to use that as fuel for a storyline.
"The way they walked out, I wanna try to keep it real," Booker said. "When they come back, I might even throw some obstacles in their way."
Booker didn't want to dive too deep into his idea, but he said he believes they can use Banks and Naomi to benefit everyone in the women's division.
Recently, Dave Meltzer of the "Wrestling Observer Radio" reported that Banks and Naomi should be back on WWE TV any week now. Bryan Alvarez followed that up, reporting that Banks and Naomi are now listed on the internal roster again.