ROH COO Joe Koff Explains What Led To ROH's Hiatus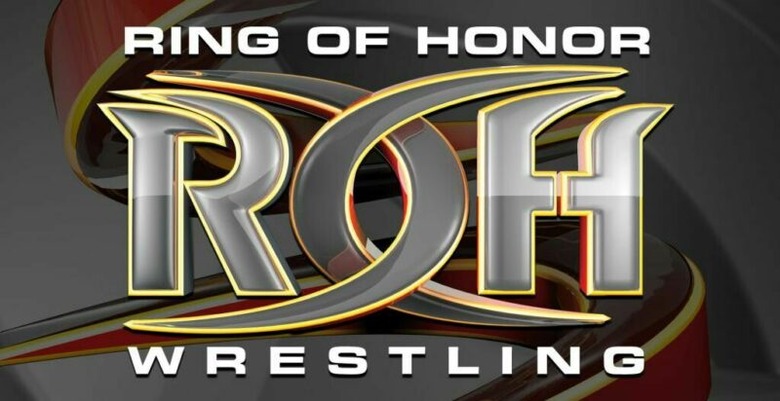 ROH
ROH COO, Joe Koff, recently appeared on the Ring of Honor Strong Podcast to discuss the reaction and reports regarding the news that Ring of Honor announced On October 27, 2021, the promotion would be taking a hiatus and return in 2022. It was also revealed that all talent and staff contracts will end in December 2021.
There has been much speculation as to what the future holds for the promotion.
"It's always when [not if]," Joe Koff responded in relation to Ring of Honor returning. "I just think people are a little cynical at times about decisions like that because what happens is interesting. This is nothing against the fourth state of the wrestling business, because it was such a difficult decision at such a difficult time to talk to people about it, and the timeliness of it, I really chose just to speak to one journalist. Wrestling journalist. I think that everyone else was just looking for headlines off of that interview and what seeped into the narrative, and it's not uncommon, nor is it wrong or have an issue with, is that we were shutting down. When all we announced was that we were not doing any live events, live touring events, in the first quarter [of 2022.] We never used the words shutting down."
Joe Koff also revealed the plans that Ring of Honor had in place leading into 2020, had the Covid pandemic not have gripped the world.
"It was really business-oriented. Let's go back to 2019," Koff began to explain. "We made a decision that in order for us to be as relevant or to be as competitive in the fan's mind, we needed to have a bigger program, a primetime offering, high production, and high talent. if you've ever been in business, and I know a lot of our fans are they come from all walks of life, you don't make a decision in January and start from March. These things are thought out well in advance. You have to plan, you have to figure out how it's going to work and what's the return on those efforts and ideas.
"So back in 2019, nobody could have foreseen what happened in 2020. We were on our road and on our way to being a live event. The distribution point, we always had our own distribution, that was not a problem, we were always looking for different points of distribution, and we built the company around that to sustain us to that level. It meant more people because we were going to go weekly, we were never a weekly promotion. We did weekly television but those weren't done weekly. So we go into a weekly mindset, it changes the business dynamic. It wasn't a big leap, it was the logical step and that's what we did. So we built our company around 52-week live programming, basically. Well, we were ready to go in July 2020, everything was in order, we were plugging along and then all of a sudden March came of 2020, and the world as we know it stopped."
Ultimately, Ring of Honor looked after their talent and staff during the pandemic, despite much uncertainty. What is now certain moving forward, is that Joe Koff is adamant that Ring of Honor will return with a fan-focused product that they can be proud of.
"What should we do next? What can we do next? What would be the next logical step? That's where we are in the process right now. So, we're still basking a little bit in that sunlight, and we have some really nice things up our sleeves for around the first of the year. As we get into the first quarter [of 2022] we will maybe start seeing, not only the blueprints but the actual design of what the next Ring of Honor will look like," Joe Koff revealed.
If you use any quotes from this article, please credit Ring of Honor Strong Podcast with an h/t to Wrestling Inc. for the transcription.