DDP Comments On CM Punk's Post-AEW All Out Tirade And Ensuing Melee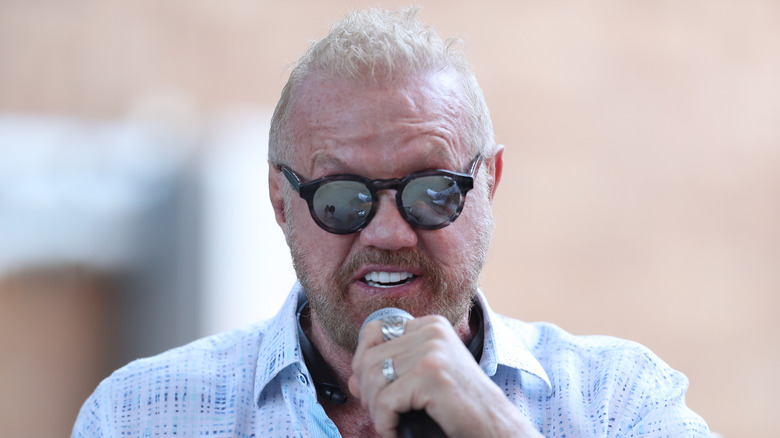 Omar Vega/Getty Images
DDP thinks AEW could make some serious chicken salad out of the current turmoil and tension in the locker room. "Politics and egos, and people getting their feelings hurt and guys saying s*** and going into business for themselves. That's part of the business," DDP said on a recent Snake-less episode of "DDP Snake Pit" on AdFree Shows. "It happens. You don't see it happen in WWE that often, but we saw it in WCW."
While DDP notes that the pre-recorded episode was produced before most of the fallout to CM Punk's rant against the AEW roster and EVPs, he described Punk's press conference tirade as "entertaining as f***" to the former WCW Champion.  "It was entertaining to watch," DDP continued. "He's a guy who wears his heart on his sleeve and says what he feels and that's really worked for him in the past. I don't know how it's going to work for him moving forward."
"I saw when WCW was getting towards the end," Page continued, describing it as "every man for themselves" when promotions start wavering. "Punk's always been that guy who says what he feels," DDP reiterated, "and it's always worked out good for him. It'll be interesting to see."
'I wouldn't want to be Tony Khan in that scenario'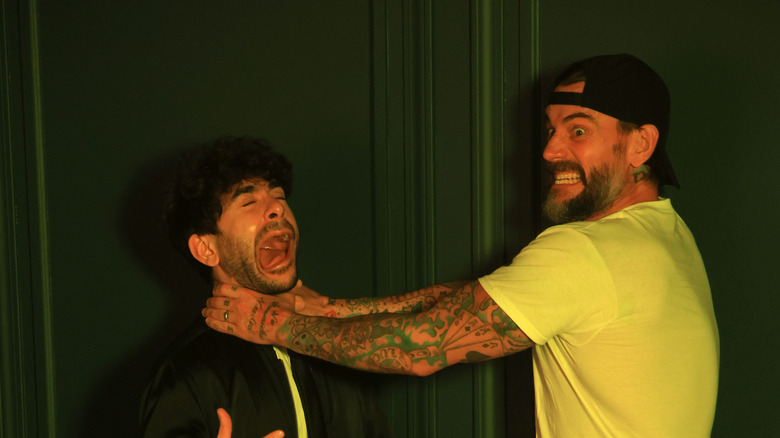 Leon Bennett/Getty Images
DDP chuckled at the situation, "I wouldn't want to be Tony Khan in that scenario," though he still thinks that the situation in AEW could "work its way out," even saying it could be a "positive thing" for the company. 
"They've got some great guys who can work and talk," DDP said, singing the praises of the locker room. "Jericho is still at 5-f******-2 years old, 51, whatever he is, he's still top dog that can go talk and has the greatest entrance ever. When you have every single person sing your words ... the music is off and they're still singing louder than when it was playing? You're over in a different level forever. And then Moxley, Punk, MJF's back. The f****** Bucks, Kenny Omega. I mean they have so much talent there."
While many of the talent DDP named are still in the company, The Young Bucks & Kenny Omega have been suspended following the locker room brawl that resulted from Punk's acidic press conference. Punk had to vacate the AEW World Championship due to injury, and his overall future is nebulous due to his actions after All Out.