KiLynn King Explains What Happened With Her Time In AEW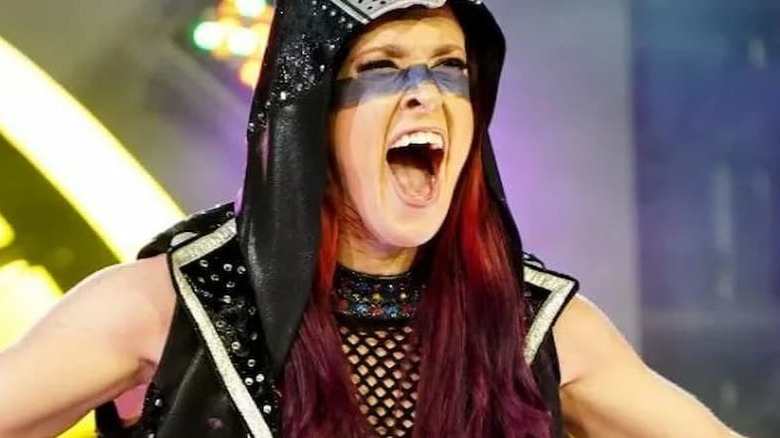 AEW
KiLynn King has only been wrestling professionally for a handful of years, but it wasn't until May 2020 that she landed in a bigger promotion, making her AEW debut against Penelope Ford in a losing effort on an episode of "Dark." Fast forward to the present, and she is nowhere to be found within AEW. Her last match with them came on the August 24 episode of "Dynamite," where she decisively lost to Britt Baker. A week prior, she lost to Toni Storm in a similarly dominant showing. In between those two television defeats, she picked up a couple of quick wins on "Dark." Nevertheless, a change was needed. 
In an interview with "Putting You Over," King says it wasn't one single thing that forced her hand, but rather a whole lot of nothing. "Nothing was going wrong at AEW, but nothing was really changing," she said. On one hand, she praised AEW for allowing her certain opportunities such as being able to perform at NWA's EmPowerrr in 2021 as well as being included in All Out, saying the company "appreciated me and trusted" her, but on the other hand, stagnation set in. 
"My position with them never permanently changed," King continued. "A conversation about a contract never happened." She doesn't believe it was anything she did wrong, citing that she'd often try to be the first to show up and the last to leave, but more so a lack of concrete plans. Ultimately, King wanted those moments a performer gets when they're part of a memorable story. And while there were no hard feelings, it seemed as though she wasn't going to get those moments with AEW. 
"Nothing had changed, and I felt like it wasn't going to change," she added. "I had gotten to the point where I didn't just want to bump anymore, I wanted to bump for a reason."