Former WWE Creative Calls Current NXT 'Absolute Garbage'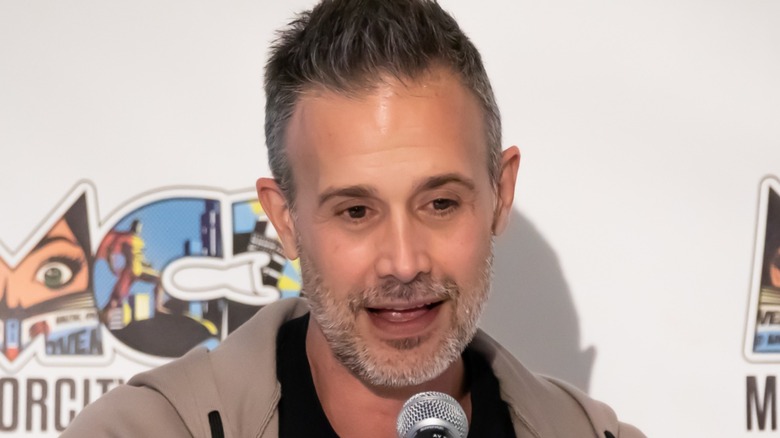 Brandon Nagy/Shutterstock
It's been just four months since WWE veered away from the "2.0" label it had attached to "NXT," but one former creative team member has seen enough. On the latest episode of his "Wrestling with Freddie" podcast, Freddie Prinze Jr. dug into WWE's developmental brand and called its recent run "absolute garbage."
Prinze made the blunt assessment while discussing promotions he "used to love" but now doesn't have the time to watch each week, including TNA, New Japan Pro-Wrestling, and "NXT." Pointing out that he hasn't watched Impact Wrestling since it was called TNA and Jay Lethal and Ric Flair were on the program, Prinze vowed to once again give it a shot while taking an extra shot at "NXT," saying, "I know this; it's going to be better than 'NXT.'"
"Because there ain't nothing in the world worse than that goddamn show," the actor stated emphatically. "I've given it a chance like once every six weeks. I'll go, 'Yeah, I'll watch a little bit of it,' and it is absolute garbage. It went from my favorite promotion –- when it was Black and Gold -– to unwatchable. Unwatchable like a local theater production. The last two times I've tried," he continued, "it was terrible." He further added, "I really don't like crapping on stuff unless it offends me what they're doing to talent that I care about."
"NXT" went through a handful of rebrands in recent years, transitioning from its beloved "Black & Gold" era to its more colorful "NXT 2.0" period; its current iteration takes shape under the leadership of WWE Hall of Famer Shawn Michaels. Since Michaels took the reins, "NXT" has appeared to return to its original intention of developing new stars, but talent from the main roster like The New Day and Apollo Crews have also shown up and become regular parts of the show.