AEW Star Says Mercedes Moné Wants To 'Make A Difference' In Professional Wrestling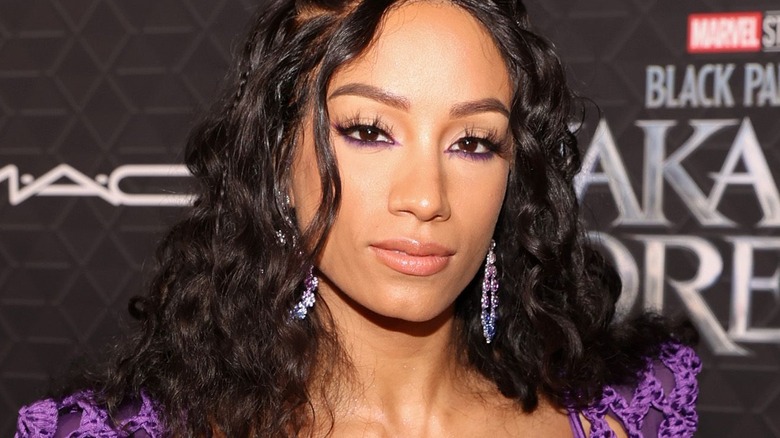 Jesse Grant/Getty Images
Former WWE star Sasha Banks reemerged on the far side of the Pacific as Mercedes Moné, but to Dax Harwood, she will always be one of the hardest-working wrestlers in the industry.
On his "FTR with Dax" podcast, Harwood showed off his "Shevival" t-shirt featuring Moné, Bayley, Cash Wheeler, and himself as tag team champions in WWE.
"That's one of my favorite times in the business," Harwood said. "We traveled together, we watched tag team matches together. Man, those girls worked their ass off. They were at Vince's door every single week trying to make the women's tag division mean something. They wanted to be on par with a women's heavyweight title."
Harwood praised Moné and Bayley as taking their work very seriously, noting how they "already made history in professional wrestling" yet were also "still studying and still trying to be better and still trying to make a difference in professional wrestling. And they're my best friends and I love them a lot."
Harwood noted the former Sasha Banks' reinvention as Moné at NJPW's Wrestle Kingdom 17 further illustrates her commitment to taking her work to higher levels.
"She didn't get into wrestling just to get into wrestling. She got into wrestling to make a difference," he continued. "And not just for women's wrestling, but for all of wrestling. She wanted to be looked at in the same light as a 'Stone Cold' Steve Austin or a Hulk Hogan or Rock."
He added that Moné's "prideful" personality might "rub people the wrong way," but he believed anyone who takes their work seriously will run into people who aren't going to like it.
If you use any quotes in this article, please credit "FTR with Dax" with an h/t to Wrestling Inc. for the transcription.