Lanny Poffo Set To Accept Award On Randy Savage's Behalf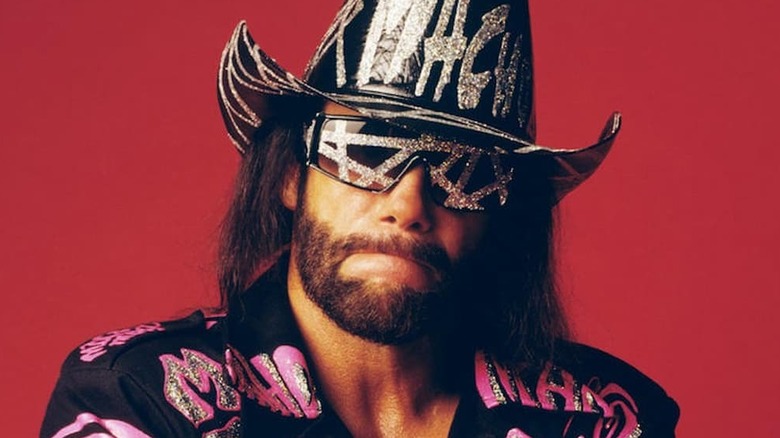 WWE
"Macho Man" Randy Savage will be honored with a Lifetime Achievement Award at the upcoming 80's Wrestling Con on May 6 at The Mennen Sports Arena in Morristown, New Jersey. In a press release this afternoon, it was announced that Bret "The Hitman" Hart will be headlining the event celebrating professional wrestling in the 1980s, while "Savage's [younger] brother, Lanny Poffo, will be accepting the award on behalf" of the WWE Hall of Famer. Daniel "Doring" Morrison, a former ECW World Tag Team Champion, is set to present Poffo with the honor. Before spending nearly seven years with WWE, Poffo made a name for himself with National Wrestling Alliance, Mid-South Wrestling, and various other promotions.
As for Savage, real name Randall Poffo, he spent nearly a decade in WWE from the mid-80s through the mid-90s — winning the King of the Ring tournament in 1987, as well as the Intercontinental Championship once and World Heavyweight Championship twice — before jumping to WCW for the remainder of the decade. There, he went on to win the World Heavyweight Championship on four separate occasions. Before his WWE departure, he and Vince McMahon had developed a fairly strained relationship.
Tragically, Savage passed away after suffering a sudden heart attack while driving on the morning of May 20, 2011. Widely regarded as one of the all-time greats among his peers and professional wrestling fans alike, he was inducted into the WWE Hall of Fame posthumously in 2015 by his Mega Powers teammate and longtime rival, Hulk Hogan.