Saraya Wants To Feud With Top Male AEW Star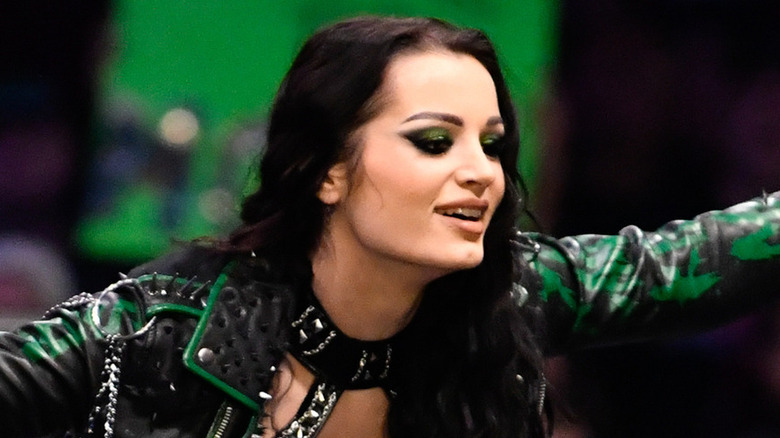 AEW
While she wrestled numerous matches involving men in the early days of her career, Saraya has yet to participate in an intergender match on a big national stage. However, that doesn't mean she isn't up for the task, and already seems to have an opponent in mind.
"I would love to wrestle one of the guys," Saraya told DJ WHOO Kid on his podcast, "WHOO's House". "If I had to beat up Chris Jericho, I'm sure he would be like 'Yeah, let's do it!' He doesn't care [and] he's a very selfless worker. He's a good guy. He'll wrestle anybody and if he has to let somebody win, then he'll be like 'Absolutely.' There's never an ego there. He's always just like 'Sure'. He wants to help other people. So I'm like 'Let me beat you. Let me beat you up.'"
Saraya added that her boyfriend, musician Ronnie Radke, had expressed interest to her in becoming part of a storyline with another wrestler in the men's division, and said she felt he would be able to have a good program with Jericho. Saraya made her debut in AEW during "AEW Dynamite: Grand Slam" in September, and has been involved in a bitter feud with Dr. Britt Baker DMD since then. Her match with Baker at Full Gear represented Saraya's first in-ring action since suffering a seemingly career-ending neck injury while wrestling for WWE in 2017. While not recently, Jericho actually had several intergender matches during his WWE career, facing off with Chyna, Trish Stratus, and Lita.
If you use any quotes from this article, please credit "WHOO's House" with an h/t to Wrestling Inc. for the transcription.