WWE HOFer Wants Hulk Hogan And Vince McMahon At Raw 30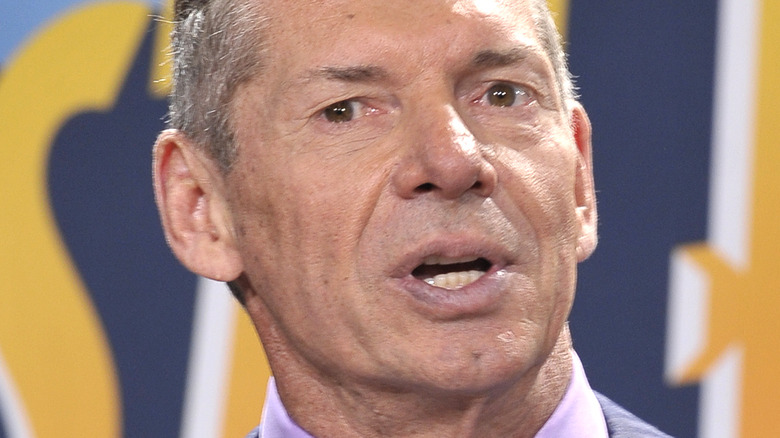 Michael N. Todaro/Getty Images
WWE will soon celebrate the 30th anniversary of "WWE Raw," honoring the milestone with a special episode of the company's flagship show on January 23. Several WWE Hall of Famers and legends are slated to be at the "Raw 30" show.
So far, reports indicate that WWE Hall of Famers Sean "X-Pac" Waltman and Kane will be in attendance. Ric Flair also received an invitation to the event, confirming his appearance on a previous episode of his podcast, "To Be The Man." With "Raw 30" rapidly approaching, Flair revealed his hopes for two other WWE legends to be part of the festivities.
"I'll see Hulk [Hogan] the 23rd," he said on the newest episode of his podcast, seemingly confirming "The Hulkster's" invite. "I hope Vince [McMahon] is at the show too," he added. Vince McMahon is now back in power in WWE, most recently unanimously elected to the role of Executive Chairman of the Board. Despite some internal concern with McMahon's return to the company, Flair is cheering on McMahon's possible appearance on "Raw" for the 30th anniversary show.
"Why not? He owns the company. I think it'd be tremendous," Flair said. "If you have Steve Austin and Hulk Hogan and Vince McMahon — I don't even know what they're doing with me, but I'm insignificant compared to those guys — if they're there for the show, unless The Rock is coming, man, what a show. But I think, 30 years, I believe wholeheartedly that Vince should be there and should get the recognition for the 30 years that he's been busting his ass, producing that show."