Behind-The-Scenes Reaction To Stephanie McMahon's Abrupt WWE Exit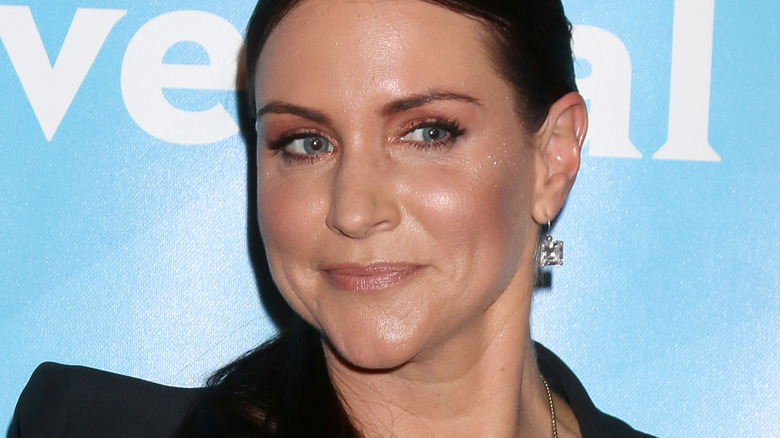 Kathy Hutchins/Shutterstock
Shockwaves were felt across the WWE Universe, and among the company's employees, Tuesday evening as Co-CEO and Chairwoman, Stephanie McMahon, abruptly announced her resignation.
On the heels of her departure, a unanimous vote from the Board of Directors prompted the reinstation of her father, Vince McMahon, as Executive Chairman of the Board. In addition, Nick Khan, who was Co-CEO alongside Stephanie, has been elevated to the sole CEO of the company.
While Stephanie's resignation cued those immediate, and clear, leadership changes, many internally are said to be in a state of confusion. According to Fightful Select, several WWE talent expressed their "uncertainty" about what the major decision "actually means" for Stephanie and Khan. During their reign as Co-CEOs, the duo elicited a positive reception, as both were generally "well-liked." With Stephanie's control now snuffed, and Vince McMahon's power continuing to grow, though, one WWE talent "heavily stressed" their belief in a public uproar should Vince regain control in the creative department as well. The respective report also noted one source's hope for an official sale of the company to blossom soon.
Four days before Stephanie's resignation, employees gathered for a meeting, discussing the next moves to coincide with Vince's return and intent to sell the company. While no talents were present, the meeting reassured the security of the roles held by Chief Content Officer Paul "Triple H" Levesque, Khan, President and Chief Financial Officer Frank Riddick, and Stephanie herself "at the time." That objective would evidently crumble shortly after, though.