NY Hardcore Music Icon Wants CM Punk To Lay Down Vocals For Song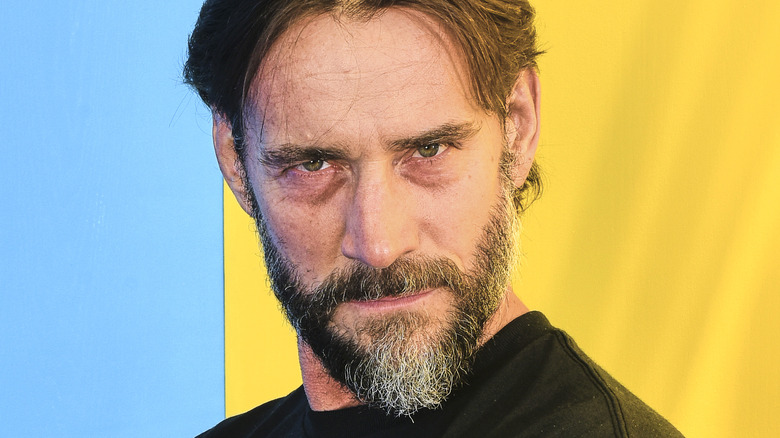 Irvin Rivera/Getty Images
CM Punk is known for many things: wrestler, actor, former MMA fighter, man who may or may not work with f*****g children. But he is also a man who enjoys punk rock — hence his ring name. A longtime fan of the genre, Punk has at times been heavily involved in the scene. He has joined punk bands Bouncing Souls, whose song "Night Train" Punk used as his entrance theme for his final Ring of Honor match, and H20 for performances back in 2008, and once even put together a set list for a 2012 Bouncing Souls concert in Asbury Park, New Jersey.
It was the performance with H20, however, in which Punk sang on the song "Guilty By Association," that caught the eye of Vinnie Stigma, the lead singer for New York hardcore band Agnostic Front. Speaking with Wrestling Inc.'s Senior News Editor Nick Hausman, as well as GCW announcer Kevin Gill, Stigma had high praise for Punk's performance, which Gill just so happened to capture years ago.
"That guy is the real deal," Stigma said. "We need to get him on a Stigma record. I wrote a song for him to do vocals on."
This news seemed to catch Gill off guard, leading him to ask if Stigma was being serious. Stigma only needed one word to answer that one. "Yeah," Stigma said.
There's no word on whether Punk has interest in providing vocals for the track. Meanwhile, Punk is continuing to rehab for a potential return to wrestling, be it in AEW or elsewhere if certain issues aren't sorted, while also checking out the brand new Anti-Flag album.