Matt Hardy Addresses Possible WWE Sale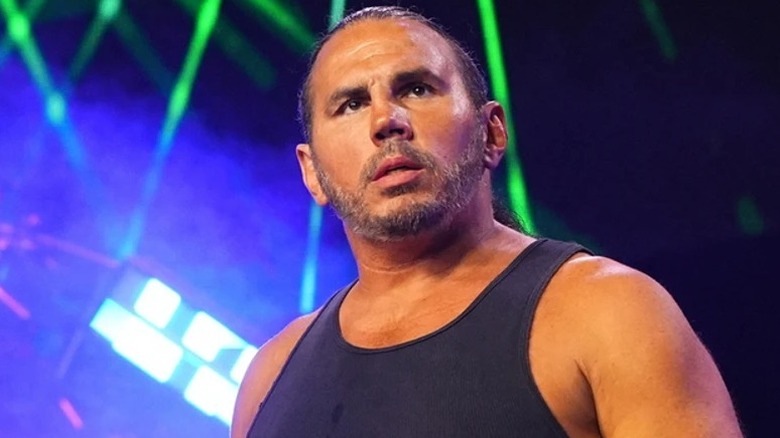 AEW
Vince McMahon returned to WWE's Board of Directors recently to oversee a potential sale of the company. While it appears that not everyone in WWE supports this decision – Stephanie McMahon officially resigned as co-CEO from the company — McMahon is seemingly adamant about moving forward with the sale. If the sale does go ahead, it will undoubtedly have an effect on the industry, which many wrestlers and insiders have commented on and speculated about in recent times. 
Former WWE Tag Team Champion Matt Hardy addressed the possible sale of WWE and how much he thinks the wrestling landscape would change as a result. According to Hardy, it would have a seismic effect on the industry.
"The incredible change a WWE sale would make to the industry can't be understated," Hardy said on "The Extreme Life of Matt Hardy." "For it to be sold to someone else and not owned by the McMahons is crazy. Who knows what would happen? Who knows what that does to that company, especially if it ended up being owned by the Saudis. I mean, that just changes so many things and, in theory, it changes the whole course of professional wrestling going forward."
Hardy does not work for WWE at the moment, as he is currently employed by AEW, whose CEO, Tony Khan, is reportedly interested in purchasing WWE. Hardy discussed how he believes WWE selling their company would affect AEW. "I think it is beneficial for AEW," Hardy said. "AEW is in a prime spot to grow and to expand, and to become bigger, and also garner more media rights when it comes to their next TV deal because they've had a very, very successful three-plus years."