WWE HOFer Has Agented Jade Cargill's Last Ten AEW Matches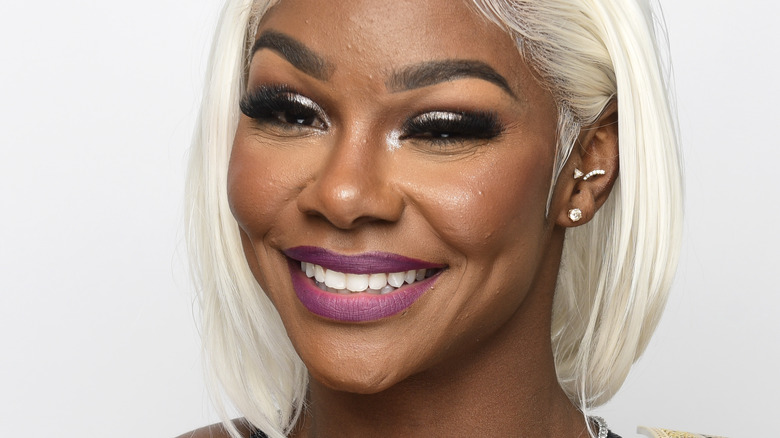 Vivien Killilea/Getty Images
Jade Cargill has only wrestled for less than two years, but she already has a number of accolades under her belt. She is the inaugural AEW TBS Champion, having held the title for over a year, and is also the longest-reigning champion in AEW history. Cargill is undefeated too, with nearly 50 wins as of this writing, and competing in AEW has allowed her to learn from a number of world-traveled veterans, including WWE Hall of Famer Billy Gunn.
During a recent interview with "Bootleg Kev," Cargill explained Gunn's role in her career currently. "Right now he's my agent, so all the matches that you've seen, probably my last ten matches, he's been my agent for," Cargill said. "[He's] a great guy, like understands what I need and understands that I don't need to do much. And that's what I appreciate from him because he's a big guy, and prior to that, I was working with great coaches, but understood — hey, he won, he sold tickets ... He understands what it is to put asses in seats, and he understands what you need to do to get over and not doing too much. He's very much a minimalistic guy when you see him out there." Cargill added that because they both come from sports backgrounds, Gunn usually talks to her like a coach.
Gunn wears several hats in AEW. Not only is he a backstage producer, but he's also the onscreen mentor for AEW World Tag Team Champions The Acclaimed. Additionally, Gunn occasionally steps in between the ropes when needed. "Daddy Ass" wrestled seven matches in AEW throughout 2022, with his last bout taking place in December on "AEW Rampage."