Mick Foley On When Vince McMahon Will 'Fix' WWE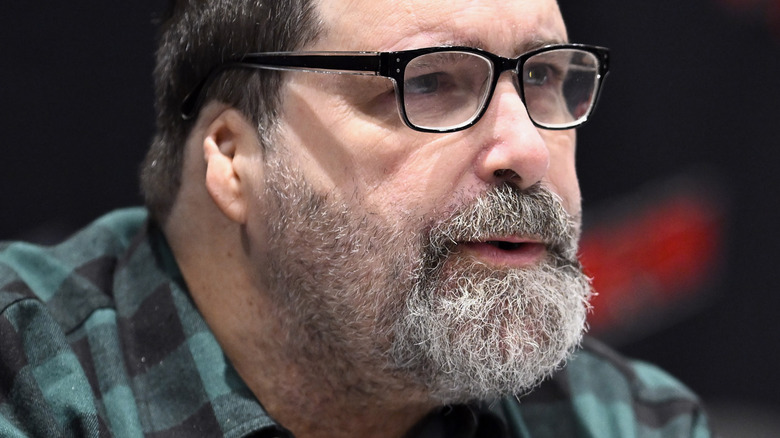 Roy Rochlin/Getty Images
Vince McMahon being back on the WWE Board of Directors has been a major talking point for wrestling fans lately, but audiences are also questioning whether he may put himself back in charge of WWE's creative department as well. During his latest "Foley Is Pod" episode, Mick Foley admitted he didn't know when that would happen, but pointed out, "He's Vince, it's in his nature to shake things up."
During a recent WWE talent meeting run by Paul Levesque, the roster was told that he would be remaining in charge of creative decisions, but McMahon has already been passing on notes to his son-in-law. McMahon was notorious for changing the scripts as late as the day of the show in an attempt to "fix" them before going live, and Foley admitted that it might not have been "the most efficient way to write a show and perform a show." 
"I believe that's how Vince feels he works best under pressure," Foley said. "That's his way of doing things, I think he loves the idea of shaking things up so that he can thrive. I don't know if that means he would shake things up after the Rumble, before 'Mania, or wait until afterward, but it's going to be interesting for sure."
Of course, WWE WrestleMania season is the busiest time of year for the company; therefore, if McMahon wants to get involved creatively that is a period he might want to dip his toes back in. However, he is also preoccupied with attempting to sell the company at the moment, which might allow Levesque more time in control. 
If you use any quotes from this article, please credit "Foley Is Pod" with a H/T to Wrestling Inc. for the transcription.