Chavo Guerrero Believes Upcoming Pro Wrestling Film Will Have 'Oscar Buzz'
Albert L. Ortega/Getty Images
Pro wrestling is unique in the way it blurs the lines between reality and fiction to create stories for audiences. This is also a reason it has been a fitting topic for film and television shows over the years, like the 2008 Academy Award-nominated film, "The Wrestler," or the 2019 biopic about Saraya's life, "Fighting With My Family." 
Another pro wrestling film that is scheduled to be released later this year hopes to garner a level of success greater or equal to the tales that have been offered before. "The Iron Claw" will star Zac Efron, and will be AEW World Heavyweight Champion Maxwell Jacob Friedman's silver screen debut as Kevin Vaughan, a 1980s wrestler named Lance who was passed off as a cousin of the Von Erich wrestling family.
Chavo Guerrero will serve as the wrestling coordinator for the film while also acting in an unnamed role. In the midst of the project, Guerrero sat down with Wrestling Inc. Managing Editor Nick Hausman to discuss if "The Iron Claw" would take a path similar to "The Wrestler" and get Oscar-Award buzz. 
"I definitely think you're going to see something very Oscar-worthy ... The same feel as 'The Wrestler,' [it] obviously could be, because of that story. That story could be very tragic, and we could just totally just harp on that. Or you can play both sides. So this is really up to the director, Sean, how he wants to edit that, which, I believe I will be helping him edit the wrestling scenes."
MJF's first film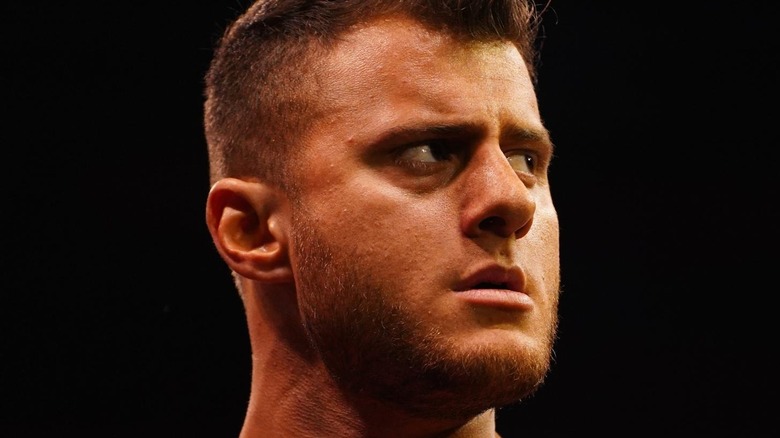 AEW
"The Iron Claw" story will follow the story of when Mike Von Erich was hospitalized in 1985 due to toxic shock syndrome, inspiring WCCW booker David Manning to bring in fresh talent to capitalize on the Von Erich popularity and portray kayfabe Von Erich family members. That's when MJF's character, Kevin Vaughn, was brought in, but his skills in the ring essentially gave away that he was a phony member of the family.
Chavo Guerrero said he doesn't know how much MJF will actually be seen in the film as that information is being held close to the vest. "We'll see what happens after the cutting room floor, man. That's kind of out of our control in a sense, because once you get to the end, sometimes they cut things out, they add things, reshoots. I don't know, man. I would love to be able to tell you 'yes' or tell you 'no,' but this is something that's up in the air."
Last year, he was also reported to be working with The "Impractical Jokers" television series to create crossover content for AEW. Considering the ongoing development of the film, his first-ever AEW World Title run holding up strong, and the other projects he's involved in, MJF is on an absolute tear right now.  At just 26, "The Salt of the Earth" is proving that his popularity is bound to grow significantly in the years to come.