Kofi Kingston Names The Three Matches That Best Represent Him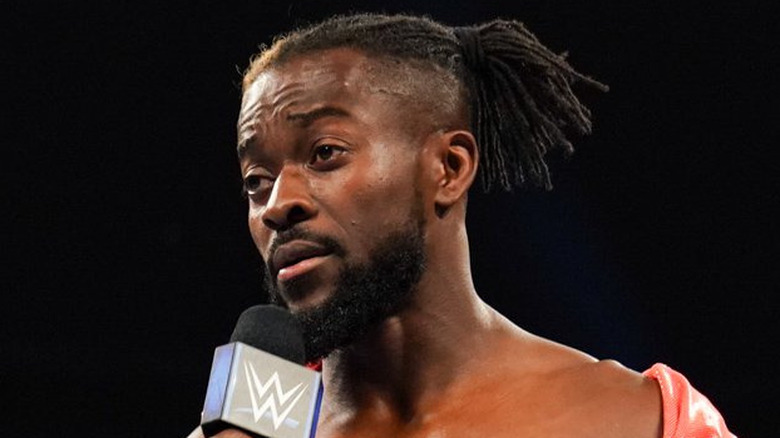 WWE
Kofi Kingston is celebrating his 15th year with WWE, and during that time he has been involved in some huge matches that have helped shape his career. But when it comes to three matches Kingston would advise new fans to watch if they wanted to learn about him as a talent, the former WWE Champion gave three specific examples to the "Under The Ring" podcast.
Kingston believes that people should watch, "any match that I had at Chaotic Wrestling" which is where he was working right at the start of his wrestling career before signing with WWE. While it's not the most polished version of him, that's something he thinks people should see. "I was playing a Jamaican character ... didn't know what I was doing in the ring, all these awkward mannerisms. I would also show them my match against Chris Jericho for the Intercontinental Championship, because it was kind of a progression, right, from where I was to where I got to," he added as a second example.
Of course, when fans think of the New Day star, one match typically comes to mind, and that is his WrestleMania 35 encounter against Daniel Bryan. Kingston defeated Bryan to win the WWE Championship, and he thinks that the match proves the "level of progression" that he made throughout his time in the business and highlights the heights he reached. "You're like, 'Oh my god, this guy should have never made it, this character and all the weird things he's doing in the ring, who'd have thought that he could go through and he could win the WWE Championship,'" he said. "It shouldn't have happened in a lot of ways, but even still, here we are."
If you use any quotes from this article, please credit "Under The Ring" with a H/T to Wrestling Inc. for the transcription.