Mandy Rose Talks Being 'Replaceable' In Wrestling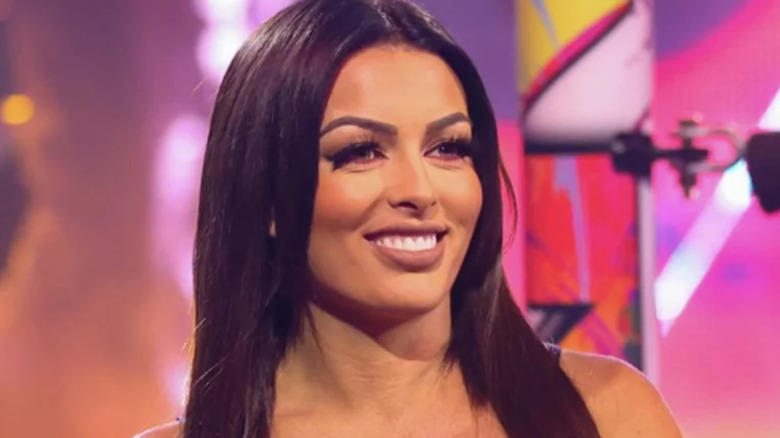 WWE
Mandy Rose continues to speak out about the way her time with WWE ended. On December 14, WWE reportedly released Rose from her contract due to the suggestive content she was posting on her FanTime page. The departure came just one day after she suddenly lost the "NXT" Women's Championship to Roxanne Perez — a match that was originally scheduled for "NXT New Year's Evil" on January 10.
In a new interview with The New York Post, Rose reiterated that she wasn't explicitly told she was fired for the "racy images." Rather, she was told it was because she was posting on a subscription-based platform. Rose was simply utilizing the platform as another revenue stream, but WWE took issue with that. "I am grateful and very humbled with everything I've done and made at the company [WWE], but in today's day and age, there are so many other avenues and so many other marketing opportunities, it's like why can't I do both?" Rose said. "At the end of the day I'm the only one watching out for myself and my career. Everyone's replaceable in our business — it's true."
The former "Tough Enough" competitor has made more than $1 million from her content page since December. Despite the financial success she is seeing from the venture, Rose is still hurt over the way her eight-year WWE career ended. During an appearance on "The Tamron Hall Show" earlier this month, Rose stated that losing the title the way she did was a "gut-punch" after becoming the third longest-reigning "NXT" Women's Champion at 413 days. Regardless, she remains grateful for the experience.