Some International Fans Set To Get AEW Programming Much Faster Now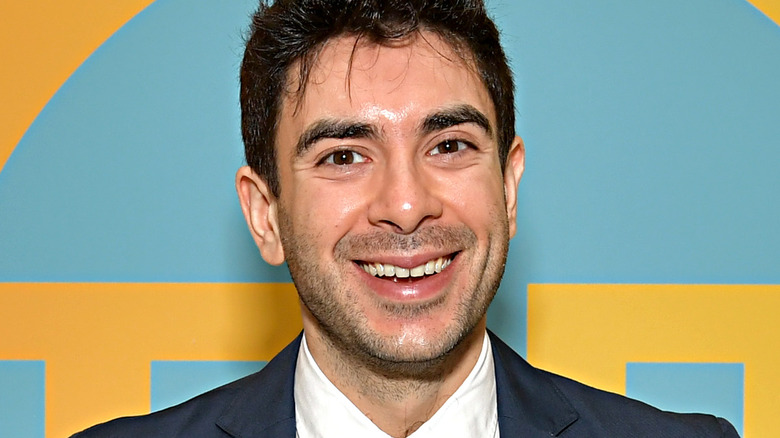 Emma Mcintyre/Getty Images
Big updates to the FITE platform will finally allow AEW fans in several countries to watch its shows live each week, the streaming service announced Tuesday. Fans in Brazil, Italy, Lichtenstein, and Luxembourg will now be able to stream AEW's weekly "AEW Dynamite" and "AEW Rampage" shows live via FITE's AEW Plus subscription. FITE also announced updates to its "holdbacks," which will result in quicker turnaround times for AEW shows in Germany and Switzerland, making the programs available to stream 14 days after they happen live — a decrease from the previous 30-day waiting period.
AEW's shows already air live in the United Kingdom, Ireland, Australia, and New Zealand. FITE's press release clarifies that "the increased access includes every show offered in FITE's AEW Plus subscription," those being "Dynamite," "Rampage," "AEW Dark," "AEW Dark: Elevation," and the quarterly Battle of the Belts specials.
"One of the most wonderful things about AEW is how it inspires community among fans," Michael Weber, FITE's COO, said in the release. "Now, fans in even more wrestling-loving countries can sync up around the world and watch the action live together." AEW has streamed on FITE since September 2019, which has allowed viewers outside the United States to either tune in live or catch up weeks later. The streaming platform raised its pricing for AEW Plus last year from $4.99 to $6.99, with options for add-on features. AEW, led by owner Tony Khan, is set to continue expanding its international footprint in 2023 with its debut show in London and its return to Canada in March.