Chris Jericho Explains His Plan For Rising AEW Star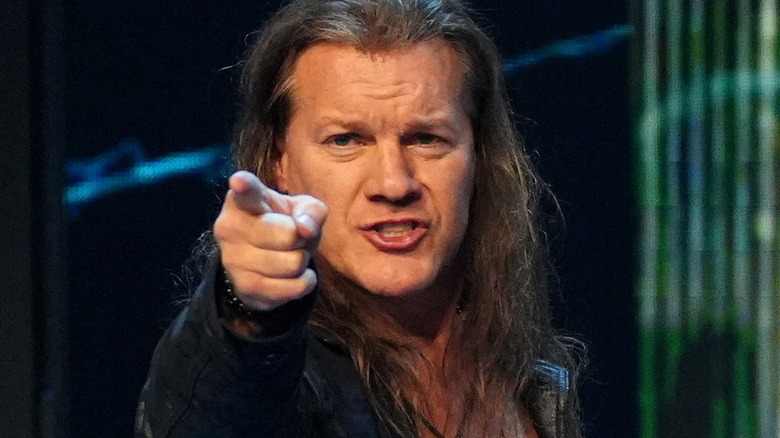 AEW
Last month at "AEW Dynamite: Winter is Coming," newcomer Action Andretti toppled Chris Jericho in a massive upset, and the young star has continued his involvement in Jericho's current feud with Ricky Starks. Appearing on "WTF with Marc Maron," Jericho shared some insight into the thought process behind his storyline with Andretti.
"I saw this kid back in October," Jericho said. "Good-looking kid, pretty agile. ... I said 'Let's hire him, but just keep him at home. I've got an idea.' [It was] Action Andretti." Jericho then described what fans saw play out on television — Andretti faced Jericho after the latter lost his Ring of Honor World Championship, and in a shocking victory, pinned Jericho clean in the middle of the ring. Over the course of the match, the crowd began buzzing about Andretti potentially defeating the veteran. Jericho himself called it possibly one of the greatest moments in AEW history.
"It's the story that we're telling," he continued. "As a fan watching, it's like, 'There's no way this guy is going to win, but what if he did?' And then suddenly it's like, 'This guy could win, but he still won't. We know what's going to happen' ... And then he wins! That drama, and that reaction — that's what wrestling is for me."
Jericho then discussed how they've involved Starks in the storyline, putting he and Andretti in a situation where they become allies and helping them both climb up the "food chain" in wrestling. At the same time, the Jericho Appreciation Society is getting to show off what they can do, so the feud ends up benefitting everyone involved. The next chapter in the story will play out tomorrow night, as Andretti and Starks will face off against Jericho and Sammy Guevara live on "Dynamite."