Kofi Kingston Has Update On The Future Of The New Day Podcast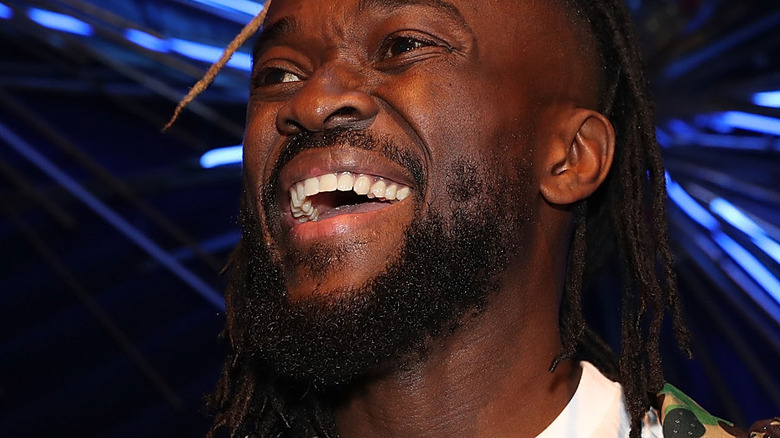 Shareif Ziyadat/Getty Images
The wrestling world is full of podcasts, with some talents discussing their careers, and others commenting on the current state of the business. However, one of the most popular was "The New Day Pod," which has been on hiatus since September 2021. When asked about the show, Kofi Kingston said to "Fightful" that "it's really awesome to see that people still care."
Fans are hoping to see a return of the podcast from the popular trio, and Kingston revealed they're "trying to figure out how to get it going again," but there is no timetable for that to happen. However, if it does come back, there's a specific change that the "WWE NXT" Tag Team Champion would want to make. "It's kind of a one-day-at-a-time thing. Hopefully one day it comes back, but it's good to hear on the weekly basis that people are still interested in it," he said. "I think if we were to do it again we definitely want to make sure we have like video footage and documentation ... I think the magic comes when all three of us are together, you know what I'm saying?"
Another benefit to doing the podcast together in person is that it provides them with "a chance to just catch up and talk," which would be good. However, with Big E currently on the shelf, they can't do things in person at present. "We text all the time, every single day, but to be in person is just different," he said about spending time with E. "So hopefully, one day soon. A long-winded way of saying I have no idea if and when "The New Day Pod" will come back, and hopefully it does and people will still be as interested as they are now."
If you use any quotes from this article, please credit "Fightful" with a H/T to Wrestling Inc. for the transcription.