AEW Stars Memorialize Jay Briscoe On Tribute Show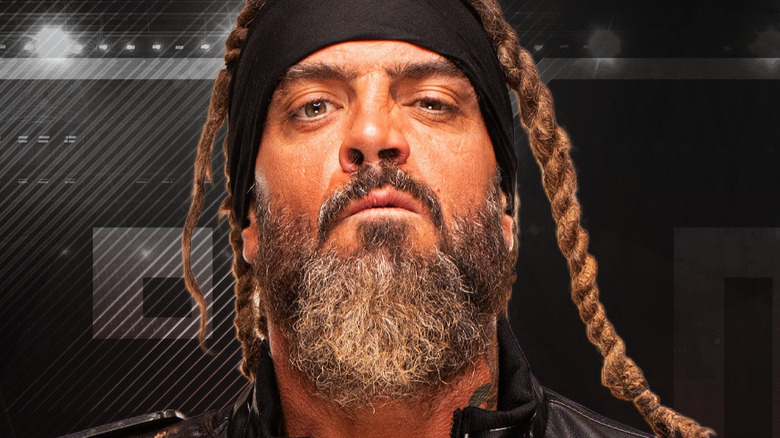 AEW
This morning, the "Jay Briscoe Tribute and Celebration of Life" show was made available for free on the ROH YouTube channel. In addition to seven matches taped last week featuring Briscoe's friends and colleagues, the three-hour special includes three Briscoe matches from the ROH archives. Between matches, AEW and ROH stars took the time to recall some of their memories of Briscoe, share their best wishes towards his family, and talk about the impact he had on them personally and professionally.
"It's rare you get to meet truly extraordinary individuals in your life," ROH World Television Champion Samoa Joe said. "To fans, the Briscoe Brothers were just an unstoppable tag team that will not be denied. But to us, Briscoe Brothers mean something different." AEW star and former ROH World Champion Adam Cole shared the ring with Briscoe many times, and stated that not only did Briscoe help him learn the ropes as a main eventer, he even pushed the company to keep Cole as world champion for longer than they had originally intended.
"We have a choice now," Eddie Kingston said. "We can either do good in Jay's memory or do bad because of the pain we're feeling. It's going to be hard for me, but I'm going to choose good, and stick to that path in your memory, Jay. ... Tell Sweeney I said hello. Tell Brodie I said, 'What up, man.'" Current and former ROH talent, from Christopher Daniels to Austin Gunn to ROH World Champion Claudio Castagnoli, all shared their memories of Briscoe. One thing that every single speaker had in common was sharing that Briscoe was, above all else, a family man who honored his wife, daughters, and son. The full list of tributes, along with where they are in the show, is included below.
Samoa Joe — 16:12, Adam Cole — 18:18, Matt Hardy — 59:26, Christopher Daniels — 1:06:42, Eddie Kingston — 1:33:15, Austin Gunn — 1:44:10, Ryan Nemeth — 1:48:14, Stokely Hathaway — 1:49:44, BJ Whitmer — 2:02:57, Zain Decker — 2:04:16, Prince Nana — 2:17:57, Claudio Castagnoli — 2:42:50