Booker T Reveals Why He Was Absent From WWE Raw 30 Celebrations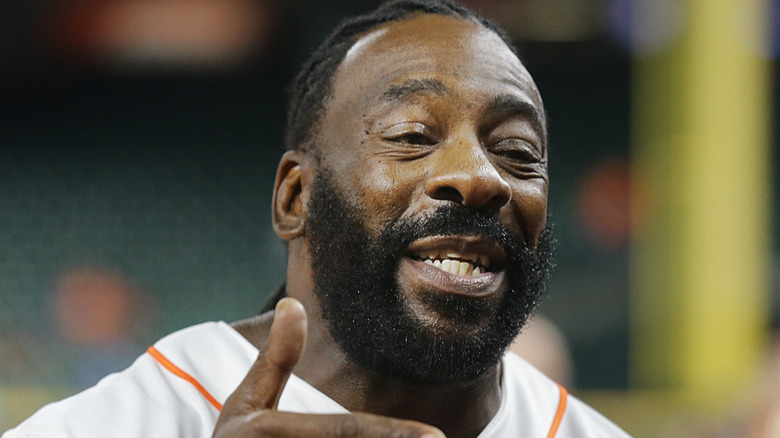 Bob Levey/Getty Images
There were many big-name WWE Hall of Famers in attendance for last week's "WWE Raw Is XXX," but one man who couldn't make the festivities was Booker T. On the latest episode of his "Hall of Fame" podcast, Booker shed some light on why he was unable to attend, specifying that it was mostly due to his busy schedule.
"I was going from Houston to Orlando. I had to get ready for 'NXT.' That's the reason I couldn't be there — I was just coming off of filming a wrap-up on WWE Treasures in Connecticut. So, I was really busy. I just didn't have a lot of time. I wanted to be there; you know what I mean? Like I said, I had a party set up. Me and Ric Flair, me and The Nature Boy, we were going to stay up all night and stay a little longer, but we didn't get a chance to do that just because I was busy."
Another factor that might have played into his schedule being so tight is that Booker was revealed as a surprise entrant in last Saturday's men's Royal Rumble match. Unfortunately, he didn't last long in the contest, although he did at least pull off a Spinaroonie. For someone who made such an impact on "Raw" and WWE as a whole, it's a shame Booker had to miss out on the big anniversary. Moments like when he first invaded WWE as WCW World Champion will forever be etched in the memories of longtime fans. As for the man he wanted to party with, "The Nature Boy" was indeed part of "Raw XXX," and even gave a grand introduction to his daughter Charlotte.