WWE Hall Of Famer Dubs GUNTHER The MVP Of 2023 Royal Rumble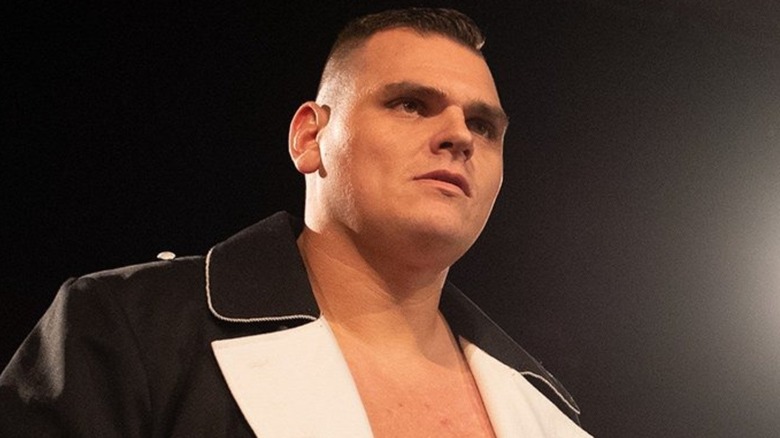 WWE
While Cody Rhodes may have won this year's men's Royal Rumble, it is the efforts of Intercontinental Champion GUNTHER — who set a new record lasting 71 minutes and 42 seconds in the match – that have drawn a ton of praise. GUNTHER shattered Rey Mysterio's previous record set in 2006 for a traditional 30-man Royal Rumble match by nearly 10 minutes. WWE Hall of Famer and current AEW broadcaster Jim Ross is among those with compliments for GUNTHER's Royal Rumble display. On the latest episode of "Grilling JR," Ross discussed what GUNTHER managed to do during the Royal Rumble and even touched upon whether or not he should have won.
"He's a freak," Ross said. "Had a hell of a night, no doubt about it. Probably the best night of his career ever. It's arguable to say that, you know, GUNTHER was the MVP of that, of that show. 'Cause, you know, he went well over an hour. He's a lean, mean fighting machine, and there is no doubt about that. So, hats off to him as well ... GUNTHER had a hell of a night. He had a very successful night even though he didn't win." Ross continued. "I fully believe GUNTHER got over even though he didn't win the Rumble ... I would expect great things from him, especially after Saturday night."
GUNTHER entered the Rumble at No. 1 and finished as the runner-up — the last elimination for Rhodes' victory. However, prior to being eliminated, he notched five eliminations: Xavier Woods, Kofi Kingston, Sheamus, Drew McIntyre, and WWE Hall of Famer Booker T. And, with this impressive showing by the "Ring General," the Intercontinental Championship continues to be legitimized by the champion who holds it — a key focus of WWE programming under Triple H with mid-card titles being revitalized in recent months.