AEW Considered Expensive Alternative For Jake Roberts's Snake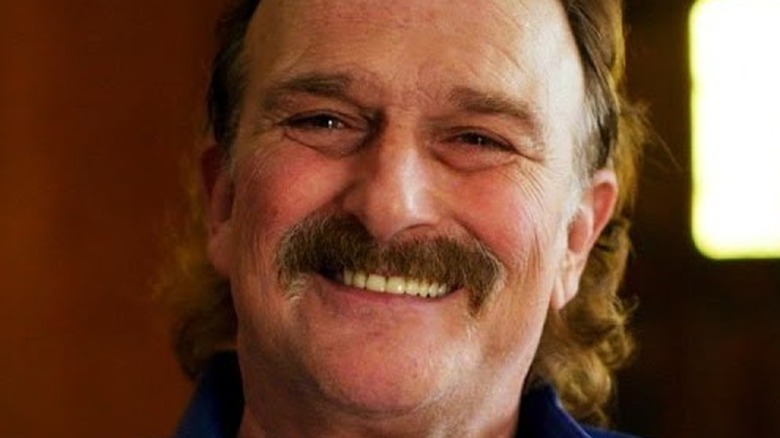 YouTube/ViceTV
Jake Roberts has appeared several times on AEW television, but the classic snake that he is well-known for having has only appeared alongside him once throughout that run. However, the WWE Hall Of Famer recently revealed on "The Snake Pit with Jake Roberts" podcast that AEW discussed the possibility of coming up with a mechanical one for him to use.
Ultimately, that hasn't happened and Roberts noted that it was going to be expensive which could be the reason behind AEW not using it. However, mechanical pets have been seen in the wrestling world before, with Erick Rowan's spider being an example of that. 
"To have the snake move like a snake and come up and open its mouth and all that sh*t ... I would love that," he said. "I wouldn't mind traveling with that, put it in a small suitcase and throw it overhead."
Roberts used a real-life snake in AEW, just as he had done throughout his career once, and put it on Brandi Rhodes, but he admitted that he doesn't think live animals are something that fans miss. He doesn't believe that it would work with the characters today simply because they "don't come across as strong as the counterpart would be." 
But fans hoping to see him bring the snake out one last time will be disappointed because he revealed that TBS won't allow it.
"They're not going to let a snake back in the ring, period," he said. "They were really pissed off that we used the snake. I guess they told us that wasn't going to be allowed but we tried to do it anyway, they came down hard."
If you use any quotes from this article, please credit "The Snake Pit with Jake Roberts" with a H/T to Wrestling Inc. for the transcription.