Backstage Update On Whether Vince McMahon Is Involved In Creative For WWE NXT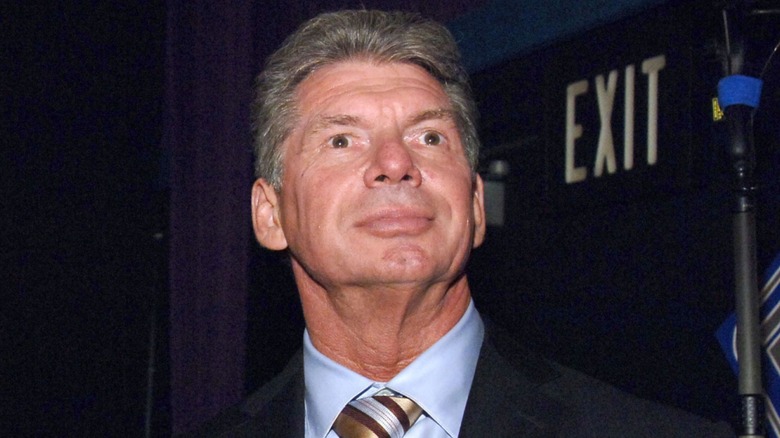 John Sciulli/Getty Images
Since the departure and return of Vince McMahon to WWE, many have speculated and wondered whether or not he would continue his day-to-day job in the dark, assuming the 40-year WWE CEO and Chairman could never give up on his life's work. Despite everyone assuming McMahon's passion would always keep him involved in the business, that hasn't been the case before or after he decided to step out of the role as CEO, Chairman, and Head of WWE Creative.
Since Vince McMahon's return to WWE — and even while he was gone — there have been a number of conspiracy theories simmering as to just how far away he has been from the company's creative, regardless of what's been said publicly about his role. Now we have a bit of clarity on that front — at least as it pertains to "NXT."
During a media call in advance of this weekend's Vengeance Day card, WWE Senior Vice President of Talent Development Creative Shawn Michaels was asked specifically by our own Wrestling Inc. Senior Lead News Editor Miles Schneiderman whether or not McMahon had been involved with any creative across the company and if there were any expectations that he might in the future. 
"I'd imagine that Vince probably has bigger fish to fry than us down here in 'NXT,'" Michaels responded. "One of the things I enjoy about my job down here is the plausible deniability that I'm allowed to have. I don't ask a lot of questions because I don't want to know the answers to some of them. Even back when we were here, he was very good with us down here." McMahon's "bigger fish" obviously refers to his pursuit of a WWE sale in the coming months — and perhaps some of the litigation he's been facing as of late, too. And while this doesn't rule out any involvement on the main roster level, it appears to be hands-off for McMahon with "NXT" right now.
Michaels further explained that, even with his longtime friend Paul "Triple H" Levesque now handling WWE creative, there has been no outside input in how "NXT" operates. "They're very good with us down here in 'NXT.' They understand it's a different environment down here," he continued, "so we're very fortunate to kind of be independent, no matter who is running the ship up there in Stamford. They allow us a great deal of freedom down here, which we appreciate."