Edge's TV Commitments Reportedly Affected WWE Royal Rumble Plans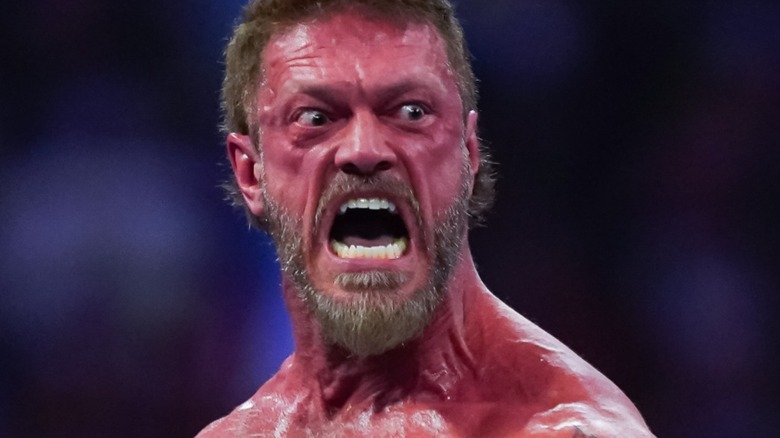 Alex Bierens De Haan/Getty Images
Edge may have returned to the ring last weekend at the Royal Rumble, but that may not have been the initial plan. Originally, a much bigger match had been discussed between Edge and The Judgment Day's Finn Balor. However, according to the latest Wrestling Observer Newsletter, some of Edge's outside commitments stood in the way of making that happen. 
There had been talks of a Hell in a Cell match taking place between the Brood version of Edge and Finn Balor in his Demon persona for the Rumble. But Edge has been off WWE programming to film for the upcoming Disney+ series "Percy Jackson and The Olympian," where he'll be playing Ares – the Greek God of War. As a result of not being available to build up the match on TV, the idea was axed, and we got what we got. 
Edge and Balor did tangle during the men's Rumble match itself, furthering the long-term storyline between Edge and his former faction. He was able to eliminate both Balor and Damian Priest before they conspired to return the favor. This led to all three brawling all the way back up the walkway, where Beth Phoenix also re-emerged, delivering a vicious spear to Rhea Ripley.
WWE appears to be gearing up for a potential mixed tag team match at Elimination Chamber in a few short weeks; both he and Phoenix once again got into it with The Judgment Day on "WWE Raw" this week. With WrestleMania 39 right around the corner, could WWE be keeping their previously planned Hell in a Cell match in its back pocket to wrap this storyline up at the biggest show of the year?