Ricky Morton Willing To Induct Tag Team Into WWE Hall Of Fame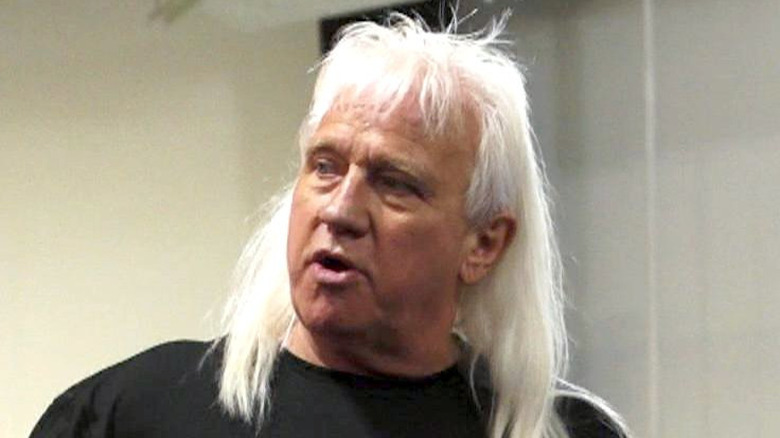 WWE
Ricky Morton is in the WWE Hall of Fame alongside his Rock 'n Roll Express partner Robert Gibson — however, his focus at the moment is getting another iconic tag team inducted. Morton tweeted out: "If the Midnight Express are inducted into the #WWEHallofFame I will be front row this year, or I will induct them! @WWE"
The Midnight Express were a tag team during the '80s and the early '90s that consisted of two different pairings — Bobby Eaton and Stan Lane and the original pairing of Eaton and Dennis Condrey. Both teams were managed by Jim Cornette, who has been surrounded by controversy in the past for upsetting comments — some of which saw him lose his job with NWA in recent years. While with NWA in their heyday, the Midnight Express won a plethora of tag team gold across both pairings, holding the NWA World Tag Team Championship and NWA United States Tag Team Championship on several occasions. Eaton, who passed away in 2021, proved himself as a singles star as well, winning the WCW World Television Championship.
Morton is not the only WWE legend to express his wish that the Midnight Express be inducted into the WWE Hall Fame, as he later posted a photo of The Rock and Steve Austin's supportive comments on Twitter and said: "Thank you, gentlemen! Let's get the Midnight Express in the @WWE Hall of Fame!" No names have been announced for the 2023 WWE Hall of Fame class as of yet, but that will likely change as WrestleMania 39 draws closer.