This Was The First Full Match MJF Ever Watched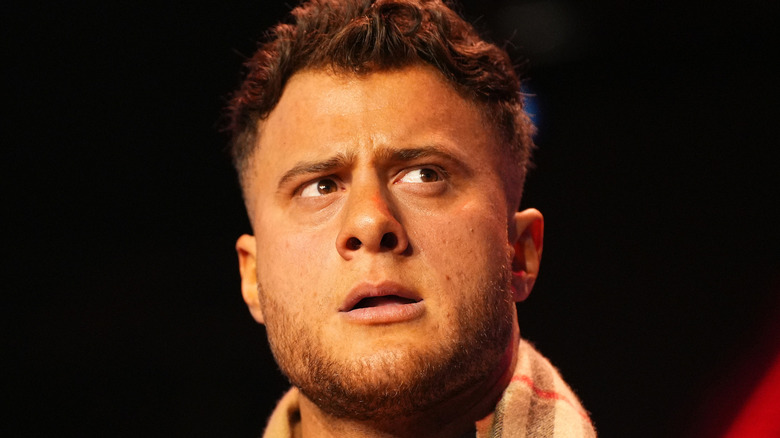 AEW
Though Maxwell Jacob Friedman can be seen on a regular basis performing for All Elite Wrestling as a despicable jerk onscreen, it's worth remembering that many of the most hated villains in the industry were once innocent children who fell in love with professional wrestling. During his recent appearance on "WTF with Marc Maron," Friedman shared some of his earliest memories of seeing wrestling as a child, and revealed the first match he ever watched all the way through.
"I started watching wrestling probably when I was 6," Friedman said. MJF described a memory of attending a family party where wrestling was playing on TV, and it caught his attention. From there, Friedman told his father to take him to a video store to rent a wrestling DVD.
"I grabbed one of the DVD box sets, and there was a guy on the cover that looked like a zombie," Friedman continued. "I watched it, and that guy turned out to be The Undertaker. My first match I ever watched in full was a Hell in a Cell match. ... It was intense. Mick Foley got thrown from the top of the cell to the floor."
Despite Friedman's apparent reverence as a child for Foley's work, the current AEW World Champion doesn't have the best things to say about the veteran, despite both men hailing from Long Island. Speaking about the aftermath of the Hell in a Cell match, MJF referred to Foley as having a brain made of "mush," and stated that the WWE Hall of Famer was "beat up physically, mentally, [and] emotionally." In the past, Friedman stated that he would have loved to wrestle Foley, calling it "a dream come true," while also referring to "The Hardcore Legend" as a hack.