D-Von Dudley's Sons Are Keeping Busy And Have Big Ambitions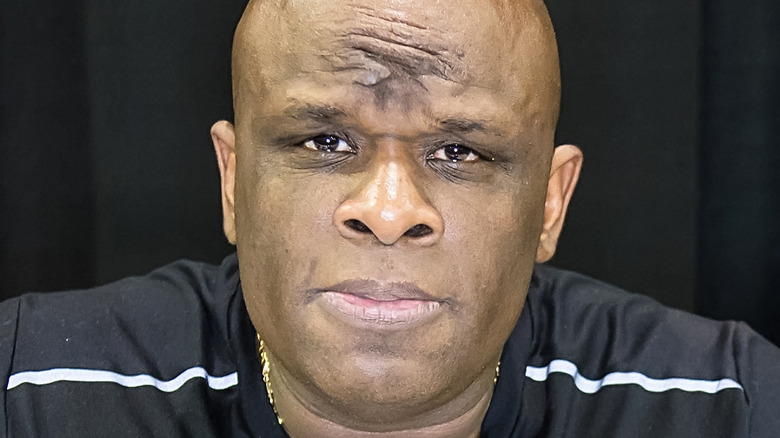 Gilbert Carrasquillo/Getty Images
For about eight years now, Terrell and Terrence Hughes, the sons of D-Von Dudley, have been carving out a decent career on the independent scene. But even they are recognizing that it will soon be time to find a permanent home. Fortunately, they have options, and in an appearance on "The Run-In Podcast," the brothers discussed how they plan on choosing between the options they have.
"So right now, we're trying to conquer pretty much everywhere we can," Terrence said. "We've had a few WWE tryouts already, and we've had 'AEW Dark' and we're still going back to 'AEW Dark.' We're still in contact with the coaches, we email each other periodically. I think wherever the best opportunity arises would be where we would want to go. But for right now, we're just trying to do the indie thing to prove our name first."
The brothers also revealed they are looking to get involved in a specific tryout for WWE later this year. As they had noted, however, they are not yet shutting the door entirely on AEW, despite previous comments made by their father suggesting as such. "I would like to get on the WrestleMania tryouts this year actually," Terrell said. "I've been sending some tape over to WWE. I'm getting responses, getting feedback. I think they have a tryout after WrestleMania, so I think my goal might be on that.
"I know, for 'AEW Dark,' we've been getting some emails for it, but we've been having some booked dates for indies. But we've been talking to Tony every time we do his show, and we get good feedback."
If you use quotes in this article, please credit "The Run-In Podcast" and provide an h/t to Wrestling Inc. for the transcription