Mercedes Mone Opens Up About The Struggles She Faced After Leaving WWE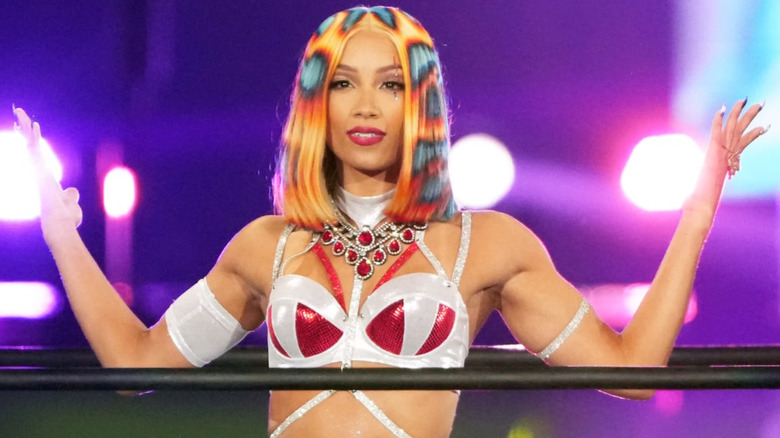 NJPW
The day before KAIRI and Mercedes Mone faced off at NJPW Battle in the Valley for the IWGP Women's Championship, the former "Legit Boss" released a very emotional video on her YouTube channel chronicling the events leading up to her debut in NJPW debut at Wrestle Kingdom 17. In the nearly 23-minute-long deep dive, she shared her thoughts and feelings about leaving WWE.
"This whole time that I've been gone from the WWE, I've been really struggling [with] what's next," Mone said. "What am I going to do in wrestling? Who am I? I've been a character for like 10 years in that company, so it felt like such a death. It's just been such a long journey trying to figure out who I am after the WWE and now it's finally coming together."
Mone continued by clarifying the differences between her new persona and Sasha Banks. "[Sasha] was everything I wanted to be as a kid, but now I get to be Mercedes Monet and she is everything who I am now," she said. "I'm evolving from a boss to a legit CEO, which is what I am in real life. I am the president of my own estate and I am f***ing so excited to begin this next chapter and this next journey. I'm just ready I'm ready to go."
Interestingly, she also noted that she had not signed her NJPW contract until arriving for Wrestle Kingdom 17. This career change came after she and Naomi walked out before the May 16, 2022 edition of "WWE Raw." But the gamble paid off as Mone defeated the "Pirate Princess" in San Jose to capture her first major championship since leaving WWE.