Roman Reigns Advertised For First WWE Live Event Appearance In Almost Six Months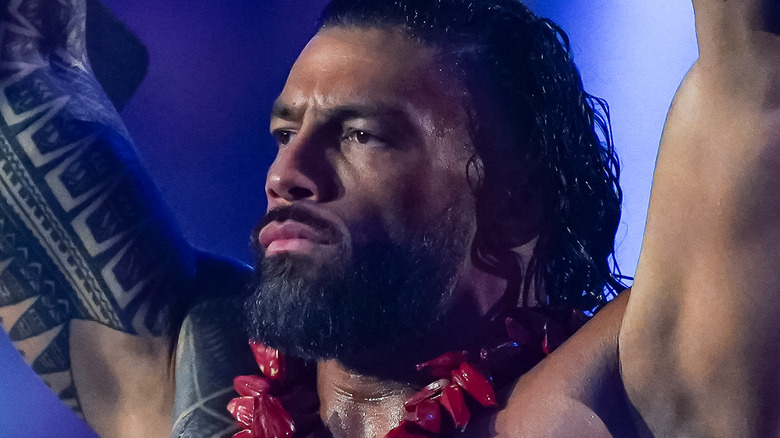 Alex Bierens De Haan/Getty Images
The Road to WrestleMania has begun and Roman Reigns is set to return to WWE live events for the first time since September.
WWE is advertising Undisputed WWE Universal Champion Roman Reigns for the March 4 live event in the Coca-Cola Coliseum in Toronto, Ontario, Canada. No match has been confirmed for the champion and card is subject to change, but it would the first time Reigns has wrestled at a WWE live event since September 24 of last year, when Roman successfully defended his title against AJ Styles in Vancouver, British Columbia.
Reigns is said to have signed a new contract with WWE in May 2022, which included Reigns wrestling less dates for the company. Since signing that new contract, Reigns has wrestled nearly once a month for the company, mainly appearing in non-wrestling segments on "WWE Raw" and "WWE SmackDown."
Reigns is coming off a major victory in Canada, defeating hometown hero and former Honorary Bloodline member Sami Zayn in Montreal at Saturday's Elimination Chamber event. The ending of the event saw Reigns, The Usos, Zayn and Zayn's friend Kevin Owens come to blows in a dramatic follow-up to the ending of January's Royal Rumble event, all of whom are possibilities as Reigns opponent in the non-televised match.